Four breweries, three magical places and the unique Brewery Museum
Come and discover the history of brewing or your own favourite brand of beer. See the authentic places where the Pilsner Urquell legend originated, hold a party in the Gambrinus Brewery, immerse yourself in history in the Brewery Museum in Pilsen or enjoy an unforgettable day where Radegast and Velkopopovický Kozel are brewed. Each of our breweries offers a lavish programme of events which every beer lover is sure to enjoy.
Brewery Museum in Pilsen
This museum, one of a kind in the world and housed in the original 15th-century brewery building, is also unique in terms of the range of exhibitions it offers. Hundreds of unique exhibits portray the history of brewing beer from ancient times to the present day. Visitors can learn more about the history of Pilsen's pubs, tour the malt house, malt kiln, drying shed and laboratory and see a range of beer-related curios (such as the smallest beer mug in the world).
I want to go to the Museum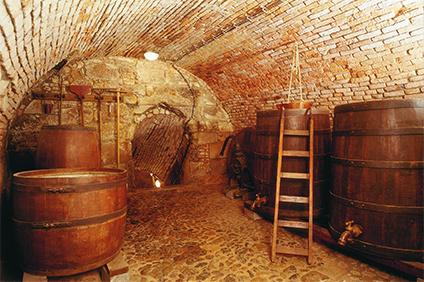 The historical underground of Pilsen
With almost 14 kilometres of passageways, the historical underground of Pilsen is one of the largest historical underground systems in Central Europe. The underground tour circuit is around 800 m long and runs at a depth of 9 to 12 metres under the historical centre of the city of Pilsen. Discover mediaeval life under the city and reveal the secrets of the authentic finds and nooks hidden underground.
I'm interested in this