We firmly believe that just as every game has its own set of rules, then so does every successful business. The solid framework of rules and principles we follow in Plzeňský Prazdroj is laid out in several important documents, primarily the Integrated Company Policy. We also uphold the moral values and principles defined in our Principles of Business Ethics. We support the principles of responsible marketing for alcoholic products, thus adhering to our own biding self-regulatory principles set forth in our Code of Commercial Communication.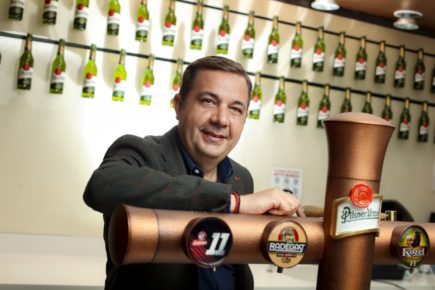 Integrated company policy
Plzeňský Prazdroj is an esteemed international company and also one of the most admired companies in the Czech Republic. In our business we strictly follow the principles and rules outlined in our integrated policy. This defines our approach to quality, the health aspects of our products and feed materials, work health and safety and environmental protection.
Download document
Principles of business ethics
We face moral questions on a daily basis, in our private lives as well as in the workplace. How to deal with them? The best way is to be open, sincere, fair, and treat people with dignity and respect. Common sense then generally leads us to the right decision. The same is true in our business. Our reputation is crucial to our commercial success. Upholding moral principles is a key factor in achieving this. However, it's not always easy to make difficult moral decisions. With this in mind, we have introduced our principles of business ethics, which are binding for all our employees, as well as for our ancillary workforce, contractors and consultants. We also inform our suppliers of these principles. We sincerely believe that not only they, but also our contractors, consultants and the other partners we deal with support us in our efforts to promote a moral culture in our organisation.
Download document
Commercial Communication Code
We are firmly convinced of the importance of disseminating and promoting the principles of responsible marketing for alcoholic products. An integral part of this responsibility is the need to communicate and sell our products in a responsible manner. Advertising for beer and alcohol in general is one of the most strictly regulated forms of promotion. Nevertheless, we believe that a responsible manufacturer must go beyond the requirements of the law and abide by the principles of self-regulation. Therefore, we follow our own Commercial Communication Code.
Download document