Plzeňský Prazdroj has a New Marketing Manager
15.8.2011
Uncategorized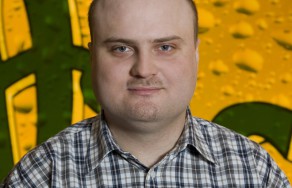 Karel Kraus (33) joined the team of Plzeňský Prazdroj in 2003, and over time has taken part in managing the Velkopopovický Kozel, Birell, Radegast, Pilsner Urquell, and Master brands. Prior his engagement with the brewery, he had an internship at the Brand Management department at the worldwide headquarters of Deutsche Telekom AG in Germany. In 2001, he graduated from the Economics school of the Mining college of Technical University Ostrava. During his studies, he has worked in marketing and communication for the international student non–profit organisation AIESEC. He has recently acquired his MBA degree from the University of New York in Praha at the Swiss Institut Universitaire Kurt Bösch.
Karel Kraus was born in Pardubice. He is married. Mr. Kraus speaks English and German. His hobbies include traditional Czech beers from Plzeňský Prazdroj breweries, good food, and travelling.
Notes for editors
With the total sale of nearly ten million hectoliters in the 2010 calendar year (including its licensed production abroad) and with exports to more than 50 countries all around the word, Plzeňský Prazdroj Inc, is the foremost beer producer in the region and the biggest exporter of Czech beer.
Plzeňský Prazdroj, Inc. is a member of SABMiller plc. Company. Pilsner Urquell brand is the international flagship brand of the SABMiller brand portfolio.
SABMiller plc. is one of the world's biggest beer brewing companies with beer brewing activities or distribution in more than 60 countries across six continents. SABMiller's brand group include such important brands as Pilsner Urquell, Miller Genuine Draft, Grolsch, Peroni Nastro Azzurro, and many other successful regional brands.
Contact:
Jiří Mareček
Plzeňský Prazdroj
+420 724 617 219
Praha