Gambrinus Started The Widest Consumer Program In The History Of Czech Beer Culture
20.3.2012
Gambrinus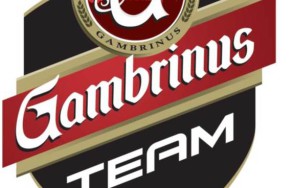 Czech "beerers" can be now proud of the widest consumer program in Czech Republic. Once again, this confirms that beer is still considered to be a very popular, national drink in Czech Republic, and rightly so. "Czech "beerers" like to gamble and bet, they drink beer together, they like fun experiences and good stories. These attributes are the building blocks of our program," Jan Doležel, Gambrinus brand Senior Manager, said.
The program is unique for many reasons. "There are nearly 350 million codes on the market designed to get points for the program. Our projection shows that we will be giving away nearly 20,000 gifts by the end of the year. The foundation of our program is to reward consumers for consuming what they like, and for doing what they usually do," Doležel added.
The new program will work based on a simple principle: "beerers" will find a special code under every bottle or can cap of Gambrinus beer. After registration of an account and entering these codes at www.gambrinusteam.cz, these codes will be entered into a system that will transform them into points. The users will be able to exchange these points for presents and valuable prizes anytime they wish. "Besides beer, an Xbox Kinect, or perhaps a soccer jersey for themselves, "beerers" will have a choice to surprise their friends with a gift of their favorite beer, visit the brewery together, or even go on a trip abroad," Doležel explained.
The program is non–traditional not only in the attractiveness of these rewards but also in the way it works. The program is unique for its ability to target individuals, and to interconnect whole groups of friends as well, which can reach at and enjoy the most attractive prizes of the whole program. Shared experiences are the most typical characteristics of Czech beer culture and the way Czechs enjoy their beer.
To use the reward program, you just have to register by filling out a brief form at www.gambrinusteam.cz. You can start enjoying the advantages of the program right away. Systems permit registration of those who are 18 years of age and older. The information entered is used in accordance with Personal Data Protection law.
Contact:
Jiří Mareček
Spokesperson
Phone: +420 724 617 219
Email:
Notes for editors:

With its total sale of nearly 9.9 million hectolitres during the calendar year of 2011 (including licenced productions abroad) and with its export to more than 50 countries worldwide, Plzeňský Prazdroj Inc. is the preeminent beer producer in the region and the biggest exporter of the Czech beer.
Plzeňský Prazdroj Inc. is a member of SABMiller plc. group. Pilsner Urquell is the international flagship brand of the SABMiller brand portfolio.
SABMiller plc. is one of the world's biggest beer brewing companies with beer brewing activities or distribution in more than 60 countries across six continents. SABMiller portfolio includes important international Brands such as Grolsch, Miller Genuine Draft, Peroni Nastro Azzurro, and Pilsner Urquell, as well as almost 200 successful regional and national brands.
Plzeň