Plzeňský Prazdroj appointed new Marketing Director
20.3.2012
Uncategorized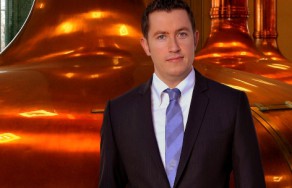 Grant McKenzie comes from Great Britain. He graduated with a BA Honours in Marketing and Business Law from the University of Strathclyde. Later, he further developed his education at the Chartered Institute of Marketing with a Postgraduate Diploma in Marketing.
Grant has been with SABMiller since 2005; his first assignment was in the role of Marketing Manager at our European hub office. Then he worked for two years as Marketing Director at Compania Cervecera de Canarias in the Canary Islands. He comes to the Czech Republic from Romania, where he held the position of Marketing Director at Ursus Breweries from March 2009.
As part of his previous 8-year marketing career with Mars Europe, Grant spent 5 years in the Czech Republic.
Notes for editors
With total sales of almost 9.9 million hectolitres in 2011 (including licensed production abroad) and exports to more than 50 countries around the world, Plzeňský Prazdroj is a major beer producer in the region and the largest exporter of Czech beer.
Plzeňský Prazdroj, a.s. is a member of SABMiller plc. Pilsner Urquell is the international flagship of the SABMiller brand portfolio.
SABMiller plc is one of the world's largest brewers, with brewing interests or distribution agreements in over 60 countries across six continents. The SABMiller brand portfolio consists of international brands such as Pilsner Urquell, Miller Genuine Draft, Grolsch, Peroni Nastro Azzurro, as well as many other successful regional brands.

Enquiries
Plzeňský Prazdroj
Jiří Mareček, Spokesperson
Tel: +420 724 617 219
Pilsen