Birell Is the Best Nonalcoholic Beer in the Czech Republic
1.11.2012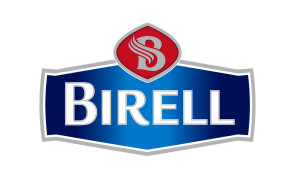 The Association of the Friends of Beer was established in 1990 and since 2005, it has been a member of the European Association of Beer Consumers. Every year, the Association selects the best beer, the best breweries, and the best beer personalities of the Czech Republic. This year's announcement took place in the convention hall of the Litoměřice brewery Koliba. Not only beer experts, but also consumers and members of the Association selected the winners. Among the other beers, they awarded the Birell brand the highest prize, adding another triumph to its collection. This award from the Association is the third of its kind. In this competition, Birell took first prize in 2000 and 2004 already. "We are very pleased with Birell's success. The unified opinion of beer experts and consumers is proving that Czechs do like their Birell very much," Luděk Baumruk, Marketing Manager of Plzeňský Prazdroj commented on the success.
The success on the domestic market underlines this year's important anniversary of the brand – 20 years of Birell on the Czech market. Next to popular Birell Original, in 2010, the brand introduced similarly popular variety Birell Demi–dark. This past summer, the brand added Birell Lime & Raspberry, a fruit-flavoured beer, to its portfolio. The Birell brand's beginnings go back to 1991, when the unique yeasts cultivated in Switzerland in the '60s were brought to Nošovice brewery. With their use, the beer can undergo the classic brewing procedure resulting in a non-alcoholic beverage with authentic beer taste. The first batch of Birell was brewed in Nošovice in April 1992.
With this award from the Association of Friends of Beer, the most popular non–alcoholic beer has expanded its collection of victories from such prestigious competitions as Golden Cup PIVEX 2010, and Czech Beer 2010 and 2011.

Notes for editors:
With its total sale of nearly 9.9 million hectolitres during the calendar year of 2011 (including licenced productions abroad) and with its export to more than 50 countries worldwide, Plzeňský Prazdroj Inc. is the preeminent beer producer in the region and the biggest exporter of the Czech beer.
Plzeňský Prazdroj Inc. is the member of SABMiller plc. group. Pilsner Urquell is the international flagship brand of the SABMiller brand portfolio.
SABMiller plc. is one of the world's biggest beer brewing companies with beer brewing activities or distribution in more than 60 countries across six continents. SABMiller portfolio includes important international Brands such as Grolsch, Miller Genuine Draft, Peroni Nastro Azzurro, and Pilsner Urquell, as well as almost 200 successful regional and national brands.
Contact:
Vladimír Jurina
Manager of Corporate Relations and Communication
Plzeňský Prazdroj, Inc.
Phone: (+420) 724 617 886
E-mail:
Praha