Beer from Pilsen on tap in the Czech Olympic House in Beijing
22.7.2008
Pilsner Urquell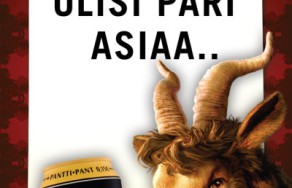 The Czech Olympic House has a good news for all heading for the Summer Olympics to Beijing: Pilsner Urquell tapped by leading experts from Pilsen. Visitors of the Czech Olympic House do not have to fear shortage of beer because 120 kegs were shipped to China. Beer in cans will be available directly in the Olympic village which accommodates our athletes and their teams. In addition to that, Jan Kovar, sports manager of Plzensky Prazdroj, promises a pleasant surprise for successful athletes.
Already at the previous Olympic Games, we encountered an enormous interest in our beer, and so this year, again, for the athletes and visitors, we have prepared the possibility to drink a toast to sporting achievements with Pilsner Urquell beer. We have another pleasant surprise for successful Czech athletes – kegs of beer with portable keg taps. On the whole, I will be taking 30 five-litre kegs with me and I believe that we will hand them out all around to our Olympic champions to celebrate their medals," says Jan Kovar, sports manager of Plzensky Prazdroj.
n total, apart from 120 kegs and 150 cartons of cans, a lot of equipment necessary for a correct tapping of Pilsen lager, including tapping equipment and other necessary belongings (glasses, beer mats, table cloths, etc.) left Hamburg on a ship. Before departing for the Xiang harbour, necessary formalities had to be settled and permissions obtained; Vratislav Grepl, the Czech ambassador to China contributed a great deal.
The Czech Olympic House will have its seat in Gloria Plaza in Beijing, a 30-storey hotel, of which the Czech Olympic Team members will be occupying two storeys. The signs of the Czech Olympic House and its partners will be placed in front of the hotel, and inside at the reception desk. On the third floor, there will be a large bar with two taps offering the guests and athletes draught lager Pilsner Urquell, which is the general partner of the Czech Olympic team.
More information:
Vladimir Jurina, Plzensky Prazdroj, Phone: +420 257 287 209, + 420 724 617 219
Tereza Binderova, AMI Communications, Phone: + 420 234 124 112, + 420 724 012 628
x x x

With total sales of over 10.9 million hectolitres in the calendar year 2007 and exports to more than 55 countries around the world, Plzensky Prazdroj, a. s., is a major beer producer in the region and the largest exporter of Czech beer. The major brands in the Czech Republic include Pilsner Urquell, Gambrinus, Radegast, Velkopopovický Kozel and the non-alcoholic brand Radegast Birell.
The beer is brewed in three breweries in the Czech Republic – in the Pilsen brewers, the Radegast brewery and the Velké Popovice brewery.
The Plzeňský Prazdroj, a.s. company is fully aware of its responsibility towards the environment and has adopted a policy of environmental protection as one of its business principles. This involves above all the care of water sources, wastewater treatment, minimization of its carbon footprint, recycling, energy conservation and increased transport efficiency.
Plzensky Prazdroj, a. s. is a member of the global group SABMiller plc., the world's second largest brewer, with brewing interests or distribution agreements in over 60 countries across six continents. Pilsner Urquell is the international flagship of the SABMiller brand portfolio.
Prague