Plzensky Prazdroj appointed new Technical Director
18.5.2009
Uncategorized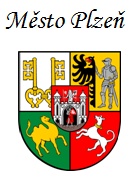 Before joining Plzensky Prazdroj, Mr. Pattons` last role was Technical and Supply Chain Director in Ursus Breweries, Romania, a division of SABMiller. He held the post of Manufacturing Development Manager in Plzen from November 2005 until October 2006. This was his first position in SABMiller and followed on from his prior position as Group Head Of Manufacturing with Dale Farm, one of the largest Dairy Companies in the UK. He started his career with Bass Brewers UK working in through the Graduate Training Programme and taking on roles in all aspects of Manufacturing as well as a year as Regional Sales Manager. Thereafter with Guinness Brewing UK, where he gained further experience in brewing, packaging, engineering and sales.
Mr. Patton has three children under the age of 14; Philip, Matthew and Sophie. Besides spending time with family, he enjoys playing rugby and going to the gym. He was born in a small fishing village in Northern Ireland called Ballywalter. He speaks conversational Romanian and a little Czech.
Notes for editors:

With total sales of over 10.7 million hectolitres in the calendar year 2008 (including licensed production abroad) and exports to more than 50 countries around the world, Plzensky Prazdroj, a. s., is a major beer producer in the region and the largest exporter of Czech beer.
Plzensky Prazdroj, a. s. is a member of the global group SABMiller plc. Pilsner Urquell is the international flagship of the SABMiller brand portfolio.
SABMiller plc is one of the world's largest brewers, with brewing interests or distribution agreements in over 60 countries across six continents. The SABMiller brand portfolio consists of international brands such as Miller Genuine Draft, Peroni Nastro Azzurro and Pilsner Urquell, as well as almost 200 other successful regional and national brands.
Contact:
Jiri Marecek
Manager external communication
Plzensky Prazdroj
+420 724 617 219

Pilsen