Plzensky Prazdroj has new Managing Director
14.10.2009
Uncategorized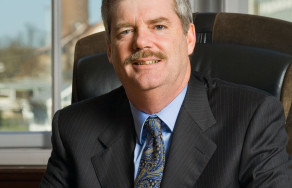 Doug Brodman comes from the U. S. A. He has been working in the brewing industry for twenty eight years and back in 1999 joined The Miller Brewing Company which is a part of the global SABMiller brewing company operating on the U. S. market. 
Since 2006, Doug has headed up Miller Brewing International and, more recently, Market Development Americas.  Prior to these roles, Doug was Senior Vice President of Sales & Distribution at The Miller Brewing Company.
Mr. Brodman graduated from the St. John's University University in New York, U.S.A. He obtained MBA title in Hofstra University, New York.
Doug Brodman is married to Terry and has daughter Jennifer, a recent graduate of University of Miami of Ohio.
Notes for editors:
With total sales of over 10.7 million hectolitres in the calendar year 2008 (including licensed production abroad) and exports to more than 50 countries around the world, Plzensky Prazdroj, a. s., is a major beer producer in the region and the largest exporter of Czech beer.
Plzensky Prazdroj, a. s. is a member of the global group SABMiller plc. Pilsner Urquell is the international flagship of the SABMiller brand portfolio.
SABMiller plc is one of the world's largest brewers, with brewing interests or distribution agreements in over 60 countries across six continents. The SABMiller brand portfolio consists of international brands such as Miller Genuine Draft, Peroni Nastro Azzurro and Pilsner Urquell, as well as almost 200 other successful regional and national brands. 
Contact:
Jiri Marecek
Manager external communication
Plzensky Prazdroj
+420 724 617 219
Plzen