Robert Lobovský will be the head of European marketing for Pilsner Urquell
18.3.2010
Pilsner Urquell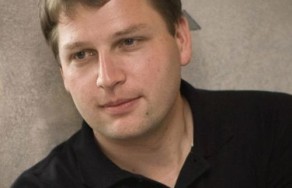 "Traditions and ties to the brewery in Plzeň are fundamental to the lager, Pilsner Urquell.
These values and promotion of this uniformed look of the brand on European markets are my main tasks. I will work on creating international programs for development of the brand and also on programs building loyalty in our international buyers and fans of the brand," says Robert Lobovský.
Robert Lobovský has been working at Plzeňský Prazdroj since 2003. After one year in Human Resources, he moved to export as Manager of International Business Development. For two years he was in charge of Eastern Europe and the Middle East and the following three years he was in charge of Northern Europe.
Robert Lobovský was born in Plzeň and he is a true patriot. At the age of 10, he immigrated with his parents to Australia from where he returned after 16 years to Czech Republic. He is a graduate of Victoria University of Technology (Diploma of Hospitality Management).
He is married, has a three year old son and speaks Czech and English. His favorite pastime is spending time with his family. Some of his hobbies also include sports (tennis, squash, cycling) and photography.
Notes to editors:
With total sale of 10.5 million hectoliters in the 2009 calendar year (including licensed production abroad) and with exports to more than 50 countries, Plzeňský Prazdroj, a. s., is the leading producer of beer in the Czech Republic and the biggest exporter of Czech beer.
Plzeňský Prazdroj, a. s., is a member of group SABMiller plc. Pilsner Urquell
is an international flagship in the portfolio of SABMiller brands.
SABMiller PLC is one of the biggest beer companies in the world, with activities and distribution in more than 60 countries on six continents. The group of SABMiller brands includes important brands such as Pilsner Urquell, Miller Genuine Draft Grolsch, Peroni Nastro Azzurro and many more successful regional brands.
Contact:
Jiří Mareček
Manager external communication
Plzeňský Prazdroj
+420 724 617 219
Plzen