Prazdroj is expanding export by train even to Greece
28.4.2010
Pilsner Urquell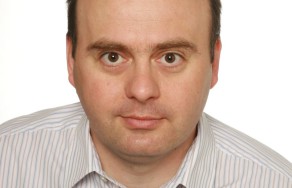 During these two years, the train cars leaving the Western Czech Republic heading for Sweden transported 45,000 hl of Gambrinus beer in 0.5l bottles and Pilsner Urquell 0.5l cans and in 0.33l bottles. All deliveries were heading for the docks of Swedish Orebro.
During the pilot transport, Plzeňský Prazdroj tested export by train even to Greece, and since the end of 2009, cars with Pilsner Urquell and Velkopopovický Kozel beers in bottles and cans have been traveling regularly to the outskirts of Athens. Already 1,950 hl of beer have traveled to Greece by train.
In 2008–2009, Plzeňský Prazdroj exported a total of 81,300 hl of beer to Sweden and to Greece. It would take 600 trucks, which would have to drive 870,000 kilometers in order to deliver this amount of beer to these destinations. Thanks to beer trains, we eliminated 60% of truck routes and the real number of kilometers driven on roads was decreased by close to 490,000.
"Now trains transport about two thirds of the total export of Plzeňského Prazdroje to these countries. Not only do we save on transportation costs, but we are also a lot kinder to the environment. That's why the Prazdroj 'train operators' will eventually be considering other countries," says Luděk Hraba, Customer Service Manager for Export at Plzeňský Prazdroj.
Notes to editors:
With total sale of 10.5 million hl in the calendar year of 2009 and with exports to more than 50 countries, Plzeňský Prazdroj a. s. is the leading producer of beer in the Czech Republic and the biggest exporter of Czech beer. Main brands of Pzeňský Prazdroj in the Czech Republic are Pilsner Urquell, Gambrinus, Radegast, and Velkopopovický Kozel.
Plzeňský Prazdroj, a. s., is a member of the SABMiller PLC Pilsner Urquell group. It is an international flagship of the SABMiller portfolio of brands.
SABMiller PLC is one of biggest beer companies in the world, with activities and distribution in more than 60 countries on six continents.
Contact:
Jiří Mareček
Manager external communication
Ph. no: +420 724 617 219
Plzeň