Prazdroj has a new director of corporate relations and communication
15.2.2011
Uncategorized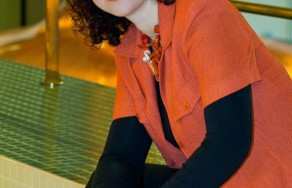 Drahomíra Mandíková is from Bratislava. She broadened her education in economics by pursuing social–work studies at Comenius University in Bratislava.
She has been with Plzeňský Prazdroj since August 2010 in the position of manager of customer relations.Prior to this, she worked for 11 years at our sister company, Pivovary Topvar, in Slovakia, where as manager of customer relations she oversaw internal and external communication, the building of brand reputation, corporate responsibility and corporate interests. Since 2008 she was a member of the board of directors of Pivovary Topvar, elected by employee representatives.
During her professional career in Slovakia, she has been a part of many important institutions – for example, chairperson of the Club of Corporate Donations and vice chairperson of the Slovak Association for Branded Products. As a member of the arbitration committee of the Slovak Council for Advertising, she concentrated on respecting ethical rules of commercial communication.
Drahomíra Mandíková is married and speaks Slovak and English. She lived in Bratislava until the summer of 2010, after which she moved to Prague. In her spare time she likes spending time with her dog, hiking or reading.
Notes to editors:
With total sale of 10.5 million hectolitres in 2009 (including licensed production abroad) and with export to more than 50 countries, Plzeňský Prazdroj, a. s.,is the leading producer of beer in the Czech Republic and the biggest exporter of Czech beer.
Plzeňský Prazdroj, a. s.,is a member of the SABMiller PLC Pilsner Urquell group, and it is an international flagship of the SABMiller portfolio of brands.
SABMiller PLC is one of the biggest beer companies in the world, with activities and distribution in more than 60 countries on six continents. The group of SABMiller brands includes important brands such as Pilsner Urquell, Miller Genuine Draft,Grolsch, Peroni Nastro Azzurro and many successful regional brands.
Contact:
Jiří Mareček
Manager external communication
Plzeňský Prazdroj
724 617 219
Plzeň