Martin Šourek advances from Pilsner Urquell to SABMiller Europe
29.3.2011
Uncategorized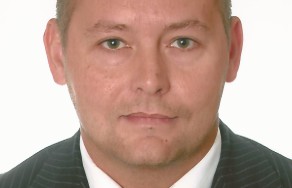 As lead lawyer for SABMiller Europe, Martin Šourek will direct the law departments in 11 European countries and will report to James Wilson, CFO of SABMiller for Europe. For an expert's point of view, he will work closely with Stephen Shapiro, the director of legal services for the entire SABMiller group.
Martin Šourek came to Pilsner Urquell eight years ago from his legal practice. In 2006, he became manager of legal services for Pilsner Urquell and was actively involved in the Finance Department as well as in the wide–ranging European section of the Legal Department.
Martin Šourek's office will remain in the Czech Republic, though his new position will require extensive international travel across the entire region. His new position goes into effect immediately; however, he will maintain some of his current duties within the Czech Republic until his successor is properly named in a timely matter and officially takes over his duties. At the same time, he remains a member of the supervisory board of Pilsner Urquell.
Martin Šourek comes from Plzeň and graduated from the University of West Bohemia Law Academy in Plzeň. He is married and has two children. He speaks English, German and Russian. He likes to devote his free time to family, golf and football, and among his interests are astrology and, of course, pilsner beer.
Notes for editors:

With total sales of nearly 9.9 million hectolitres in 2010 (including licensed production abroad) and exports to more than 50 countries around the world, Pilsner Urquell is the leading producer of beer in the region and the largest exporter of Czech beer.
Pilsner Urquell, a member of the SABMiller plc group, is the international leader of the SABMiller brand portfolio.
SABMiller plc is one of the world's largest brewers, with brewing activities and distribution agreements in more than 60 countries across six continents. The group of SABMiller brands includes major labels such Pilsner Urquell, Miller Genuine Draft, Grolsch, Peroni Nastro Azzurro and many other successful regional brands.
Contact:
Jiří Mareček
Manager external communication
Pilsner Urquell
Ph. no: +420 724 617 219
Plzeň