What do drivers want for Christmas? Birell instead of fruit juice!
23.11.2011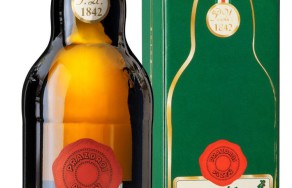 Christmas time is here, and with it comes inevitable visiting friends and families that often involves car transportation. So, what beverages should we prepare for those designated drivers who cannot enjoy traditional liqueurs and sparkling wines? According to a survey of Ipsos agency from October 2011, non–alcoholic beer is the preferred alternative – 52% of male drivers chose it as the most suitable beverage. However, female drivers showed some interest too. Every fourth of them would rather enjoy it. Czechs prefer non–alcoholic beer preferred over soft drinks and fruit juices, which would satisfy only 12% of male drivers and 21% of female drivers, and even over sodas, which would be chosen by mere 11% of male or 9% of female drivers. "Czechs, it seems, are starting to realize the serious consequences of a bad diet, and so they are slowly but surely adjusting their eating habits according to healthier lifestyle not only in terms of foods, but beverages as well," summarised the results Iva Málková Ph.D., founder of STOB association. Non–alcoholic beer Birell namely contains only a half the amount of kilojoules compared to sweet soft drinks and fruit juices. And so Birell is the ideal beverage for those who would love to enjoy their favorite drink without the guilt of gaining weight. Even those who are not the designated drivers at their visiting tours would welcome this beverage in a selection. Every third respondent would choose non–alcoholic beer this year. Last year, it would be just every fourth one.
For those who take Birell as inseparable companion during the downtime with friends not only during Christmas time, there is something new. The brand now displays GDA (Guideline Daily Amounts) on the labels. "By disclosing nutrition values, we would like to make it easier for Birell fans to navigate within the category of non–alcoholic beers, and by doing so we are also joining current trends of healthy lifestyle," explained Martina Kuncová, Brand Manager. Consumers may read energy values, carbohydrates, fat, fatty acids, and sodium amounts on cans of light and semi–dark Birell. "Nutrition values are displayed on most of foods and beverages, but I have never encountered them on non–alcoholic beer. And I must say, that monitoring nutrition values not only pays off, but it should be a routine, and that is not only because of the calories amount, but also sodium, carbohydrates, etc. Displaying nutrition values is surely an interesting step in the right direction," concluded Iva Málková, nutritionist and healthy lifestyle specialist, and the founder of STOB association.
What does Birell contain?
| | | |
| --- | --- | --- |
| | Content | RDV |
| Calories (kcal) | 20,5 | 1 % |
| Carbohydrates (g) | 3,30 | 1 % |
| Fat (g) | 0,00 | 0 % |
| Saturated fatty acids (g) | 0,00 | 0 % |
| Sodium (g) | 0,0095 | 0 % |
Note: The values are the maximum values per 100 ml of Birell.
Survey information:

The survey was conducted by Ipsos comp. in October 2011. The survey sample contained respondents from 18 to 65 years of age (according to gender, age, education, region, the size of the place of residence and net monthly income). The survey sample contained 1,064 respondents. The survey was conducted in form of an on–line questionnaire.
Since 2009, Ipsos comp. is the largest agency with activities in market research and opinion poll in Czech Republic. Ispos is member of ESOMAR, SIMAR, MSPA, SAVA.
Contact information for media:
Vladimír Jurina
PR and Communication Manager
Plzeňský Prazdroj Inc.
E-mail:
Phone: +420 724 617 886
Notes for editors:

With its total sale of 9.9 million of hectolitres during the calendar year of 2010 (including licenced productions abroad) and with its export to more than 50 countries worldwide, Plzeňský Prazdroj Inc. is the prominent beer producer in the region and the biggest exporter of the Czech beer.
Plzeňský Prazdroj Inc. is the member of SABMiller plc. group. Pilsner Urquell is the international flagship brand of the SABMiller brand portfolio.
SABMiller plc. is one of the world's biggest beer brewing companies with beer brewing activities or distribution in more than 60 countries across six continents. SABMiller's brand group includes such important brands as Pilsner Urquell, Miller Genuine Draft, Grolsch, Peroni Nastro Azzurro, and many other successful regional brands.
Praha