Luboš Kastner Will Direct SABMiller Brands Europe
24.4.2012
Uncategorized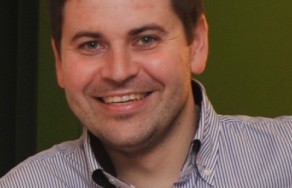 Luboš Kastner has extensive experience with beer marketing. In 2009, he built a team of channel marketers which has specialised in the area of trade marketing and consumer marketing. Before that, Mr. Kastner worked as an International Marketing Manager of Pilsner Urquell brand, and at the same time directed trade marketing of international brands of SABMiller Group in Europe. Most recently, he has participated in defining a new direction of shopper marketing in Plzeňský Prazdroj.
Luboš Kastner comes from Plzeň. He studied marketing at Economic College in Prague and also at Karolinska University in Stockholm where he specialised in international trade. Mr. Kastner is married to Gabriela Kastner and they have one son, Oliver. Mr. Kastner speaks fluent English and German. His hobbies include travelling, ice hockey, golf, and Pilsen beer.
*"shopper marketing" is a modern marketing discipline based on the understanding of consumers' needs that persuade him to make the step from a shopping thought to manifesting an actual purchase – the shop's "visitor" becomes the shopper. This is possible to measure by distinguishing it from mass marketing or consumer segments–based marketing and useful for adopting a marketing strategy clearly targeting an individual.
Notes for editors:
With its total sale of nearly 9.9 millions of hectoliters during the calendar year of 2011 (including licensed productions abroad) and exports to more than 50 countries worldwide, Plzeňský Prazdroj Inc. is the preeminent beer producer in the region and the biggest exporter of Czech beer.
Plzeňský Prazdroj Inc. is a member of SABMiller plc. group. Pilsner Urquell is the international flagship brand of the SABMiller brand portfolio.
SABMiller plc. is one of the world's biggest beer brewing companies with beer brewing activities or distribution in more than 60 countries across six continents. The SABMiller portfolio includes important international Brands such as Grolsch, Miller Genuine Draft, Peroni Nastro Azzurro, and Pilsner Urquell, as well as almost 200 successful regional and national brands.
Contact:
Jiří Mareček
Plzeňský Prazdroj
+420 724 617 219
Plzeň