Welcome to Kingswood – a New Brand of Cider Makes its Way to the Czech Market, Bringing with it a Taste of "Cool Summer"
3.7.2013
About beer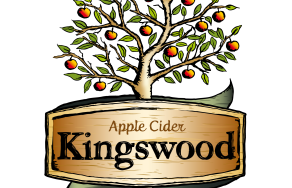 It is a light and refreshing beverage that is ideal from men as well as for women. It will bring an atmosphere of summer anytime you wish. Apples for Kingswood are collected only in fruit orchards so their origin is clearly known. They must be ripe and therefore they are allowed to fall from the trees naturally, they are never picked from the trees. This cider does not contain any fruits other than apples. The secret is in careful selection of specific apple kinds and their content ratio.
The right taste was synchronized by taste experts over many months. Of course, the opinion of Czech consumers was taken into consideration. They mixed combinations of different types of apples and tried more than 10 different variations. The resulting taste is pleasantly rich and truly apple like – not too dry or too sweet. Kingswood is simply wonderfully refreshing. It goes with almost any meal, and thanks to its content it might be consumed by vegetarians, vegans, and consumers on gluten-free diet.
"Kingswood was created exclusively for Czech consumers. We were inspired by the long tradition of cider making in Great Britain, where they consume about 500 million litres of this beverage every year. We think that there are many potential fans of cider in the Czech Republic. Therefore, we would like to develop this product segment in the right direction." Said Grant McKenzie, marketing manager of Plzeňský Prazdroj.
According to surveys, nearly a half of Czechs do not have a clearly defined beverage for their afternoon or evening siesta and they like to experiment. Abroad, cider is a common beverage among those offered for these occasions."During Kingswood's creation, we wished to make a beverage that would be accepted by people as suitable for travel to a pleasant destination where they can meet with friends and enjoy a moment that is truly their own. We have crafted the taste and selected all the materials that represent Kingswood in accordance with that image," said Marek Dvořák, marketing manager of Kingswood brand and ads, "You can look forward to interactive street car stations, unique wooden coasters and the programme of green regeneration that all Kingswood fans will have a chance to join."
Kingswood Cider is a premium drink that is served from a tap, on ice, in a very specific way to ensure its unique aroma and taste. It is served in special glassware inspired by British tradition. To ensure ideal presentation to consumers, the distribution will happen gradually. These days, it will be available in several dozens of restaurants in Prague and Brno where they will carefully watch the way it is served. The list will be gradually updated at www.kingswood.cz.
What is cider?
Cider is a refreshing, slightly alcoholic beverage that is made by controlled fermentation of apple juice. It is one of the oldest alcoholic drinks in the world. Different kinds of apples are used for the extraction of the juices that are used to make cider. The right combination of apple types ensures the unique taste of cider.
CONTACT:
Vladimír Jurina
M: +420 724 617 886
Praha, Brno