Kingswood Cider Is Bringing an Oasis of Greenery and Relaxation to Prague's Republic Square
30.7.2013
Uncategorized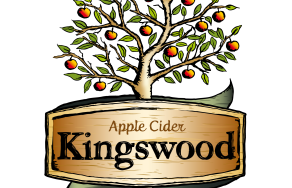 Following Brno' example, the citizens of Prague will have a chance to enjoy the exceptional taste of Kingswood Cider in a pleasant and non-traditional environment. The green zone, full of trees and pleasant wooden benches on a green lawn, is moving to the centre of Prague. It will be open every day from July 30 to August 2 from 1:00 p.m. to 8:00 p.m. French chanson singer Eric Tarantola will contribute to the cultural experience and pleasant atmosphere.
"During the birth of Kingswood, we hope people will see it as a way to a pleasant place where they can spend some nice times with their friends and acquaintances and enjoy moments that belongs only to them. It should be a place that is uniquely unforgettable," says Marek Dvořák, marketing manager of Kingswood brand. Stanislav Koukolíček, press contact for the Farmers' Markets of Prague 1, added: "The Kingswood brand project was so appealing to us that we gladly contributed a part of our space to create this place where people can relax overlooking the green trees and regain their energy."
Kingswood Cider represents the perfect harmony of sweet and dry flavours. It is mixed from carefully picked apples grown exclusively in orchards. It does not contain any artificial sweeteners, colourings or aromas. It is best served over ice, in special glasses inspired by British tradition, in very specific way that accentuates its unique aroma and taste. To ensure its perfect serving style, the distribution will be conducted gradually. These days, it is offered in several restaurants in Prague and Brno where the serving is being carefully monitored. The list will be gradually updated at www.kingswood.cz.

What is Cider?
Cider is a refreshing, slightly alcoholic drink made by controlled fermentation of apple juice. It is one of the oldest alcoholic drinks in the world. Only special kinds of apples are selected for the juice extraction used for fermentation. The proper selection and the correct method of mixing ensure the unique taste of the cider.

CONTACT:
Vladimír Jurina
M: +420 724 617 886
Praha