Popularity of Plzensky Prazdroj´s brands rising
26.7.2006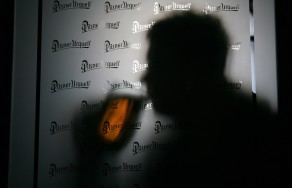 Leading Czech brewer and beer exporter announces its sales volumes for the six months to June 2006
Plzensky Prazdroj, a. s., the leading brewer in the Czech Republic, achieved total domestic beer sales of 3.9 million hectolitres in first half of calendar year 2006, a year-on-year increase of 2.4 per cent. The company's export volumes also continued to grow, achieving a year-on-year increase of 11% by the end of June. For Plzensky Prazdroj and a number of Czech brewers, a combination of warm weather and the FIFA World Cup in the latter part of June made up for an unusually cold spring.
In the domestic Czech market, Plzensky Prazdroj's flagship brand, Pilsner Urquell, grew by 6% and the recently re-packaged Gambrinus grew by 3%. Gambrinus represents one in four beers consumed in the Czech Republic.
In June 2006, high customer demand led to 13% more beer being sold by the Company compared to last June. A total of 1 021 787 barrels left the company's Sales and Distribution Centres. Put together these would line the 590km road from Prague to Budapest! In addition, almost 30 000 hl of beer was sold in June from beer "tanks", or cisterns, which are used in the biggest and most popular beer houses in the Czech Republic and which each contain 1000 litres of beer. This represents a year-on-year growth of 12 % for Pilsner Urquell alone.
During the period, Plzensky Prazdroj confirmed its position as the largest Czech beer exporter to markets such as the US, UK, Germany, Italy, Slovakia and South Africa. Overall export sales of Plzensky Prazdroj's brands (excluding licensed production) increased 11% year-on-year to 382,000 hectolitres. The brands which experienced the most significant export growth were Pilsner Urquell, up by 13%, Gambrinus by 21% and Velkopopovicky Kozel up by 11%.
Mike Short, Managing Director of Plzensky Prazdroj, a. s., said: "Despite the impact of poor weather at the beginning of the summer, the first half of 2006 has been stable overall following a strong performance in June.  A combination of warm weather and the FIFA World Cup contributed to a record month for all Plzensky Prazdroj's brands achieving volumes of 910 000 hl, with all three breweries of Plzensky Prazdroj reaching record production volumes."
H1/2006 was marked by the following significant events for the company:


Both Pilsner Urquell and Gambrinus, as the company's core brands, grew in the domestic market.  Pilsner Urquell showed 13% increase of export sales.

Major investment was commenced at Pilsen brewery aimed at further enhancing brewery capacity and Pilsner Urquell flavour stability, supporting the company's position as the leading Czech beer exporter.

The Company completed the expansion of the Pilsen Brewery brewhouse and completed the increased of fermentation capacity at the same brewery.
x x x


With total sales of more than 10.2 million hectolitres at home and abroad in the calendar year 2005, and with exports to more than 50 countries worldwide, Plzensky Prazdroj, a. s., is the leading beer producer in Central Europe and the largest exporter of Czech beer.

Plzensky Prazdroj, a. s., is a subsidiary of SABMiller plc, by volume the second largest global brewing company worldwide with brewing interests or distribution agreements in over 60 countries across five continents. The group's brands include premium international beers such as Pilsner Urquell, Miller Genuine Draft and Peroni Nastro Azzurro, as well as an exceptional range of market leading local brands. Outside the USA, SABMiller plc is also one of the largest bottlers of Coca-Cola products in the world.
Contact:
Vladimir Jurina
724 617 886
Lucie Roztocilova
724 617 824
Corporate Affairs Department
Pilsen