The first Czech non-alcoholic beer multipack
15.5.2007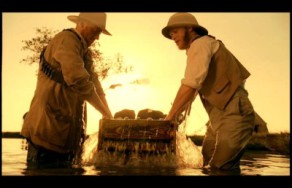 Radegast Birell, the most widely sold non-alcoholic beer, is first to introduce the classic beer multipack to the market. A practical package of non-alcoholic beer is what the market has been calling for and Radegast Birell was first in filling this gap. The multipack contains eight half-liter bottles in a practical carton package and is available in selected store chains.
Radegast Birell continues to extend its packaging variety. After the introduction of 15-liter kegs and the new bottle design with the bottle neck label, a classic beer multipack has been launched. It is an ideal packaging solution for traveling, family trips, sporting events or your regular family shopping. The new non-alcoholic pack contains eight half-liter bottles of Radegast Birell in a practical carton package. Its weight is 6,92 kilos and stores a total of 4 liters of beer.
"Radegast Birell is gaining in popularity. More and more people prefer to make their purchase in a larger, more practical package. For quite some time we have been aware of the demand for a multipack version. Now that the new type of bottles have been introduced, it was the ideal time to come up with the multipack. The new bottles are 20 percent lighter and so the multipack is much easier to handle." says Karel Kraus, Radegast Birell brand manager.
The ever increasing popularity of the most widely sold non-alcoholic beer Radegast Birell is undoubtedly caused by its excellent gustative properties, thanks to which the taste of Radegast Birell is virtually identical to that of alcoholic beer. This was made possible by the first-class ingredients used in its production and most importantly due to the use of unique yeast, which produces a bare minimum of alcohol. Thanks to this special type of yeast it is possible to preserve the traditional brewing process and thus ensure the true beer taste – distinctly full with a pleasant tinge of bitterness.
Contact:
Vladimír Jurina
724 617 886
Corporate Affairs Department
Prague