Pilsner brewery is an attractive tourist destination
28.6.2007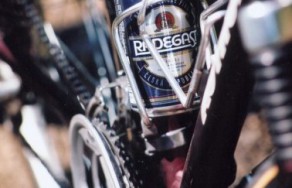 TNS AISA Survey*: citizens of the city of Plzen know the pilsner brewery well; outside the region, more promotion is needed
The Plzensky Prazdroj Brewery and the Museum of Brewing in Plzen belong to the biggest attractions both for the inhabitants of the city and region and for tourists. During 2006, the city was visited by 160 916 tourists, which is 3% more than in 2005. In the first six months of 2007, visitors already numbered more than 80 000. Public surveys show, however, the need to promote this attractive destination in other regions in the Czech Republic. Almost 94% of Pilsners know about the possibility to tour the brewery, but only 55% of the population of the Czech Republic knows this fact. However, the highest potential for development of the tourist trade is among domestic tourists, who comprise a good third of visitors.
About 46% of Pilsners and 43% of Czech citizens see the brewery as the most interesting place directly in Plzen; 23% of Pilsners see the Brewery Museum as such a place, whereas only 6% of Czech citizens see it that way. In light of these figures, greater promotion of the brewery and Brewery Museum all over the Czech Republic will surely benefit the tourist trade in Plzen and the Region of Plzen.
The tour of the Pilsner Brewery has recently expanded also thanks to new investments in the brewery. The most recent news is from the end of the year: the opening of the most modern filling room in Central Europe, to which visitors or driven by a special "brewery" bus. In the newly opened Hall of Fame, visitors learn about the most important and most interesting people in the history of Plzensky Prazdroj. It has been possible to make a large part of the tour accessible to handicapped visitors. In addition, the Brewery Museum has unveiled most of its collection, e.g., complete pub furnishing and equipment from the first half of the 20th century.
* All mentioned data on public awareness: TNS AISA Survey, Spring 2007
Contact:
Alexej Bechtin
spokesman
724 617 219
x x x
With its overall sales exceeding 10.7 million hectoliters in the calendar year of 2006 and with exports to more than 50 countries of the whole world Plzensky Prazdroj, a. s. is a major beer producer in the region and the largest export of the Czech beer.
Plzensky Prazdroj, a. s., is a member of the SABMiller plc, one of the world's largest brewers with brewing interests or distribution agreements in over 60 countries across six continents. Pilsner Urquell is the international flagship of the SABMiller brand portfolio.
For visitors to Plzen, Plzensky Prazdroj (Pilsner-Urquell) manages the Visitor's Centre in the brewery courtyard, the brewery tour, the filling plant, and the Brewery Museum in the city centre. Visitors have access to the restaurant Na Spilce located on the brewery grounds (in summer with a beer garden), souvenir and gift shop, representational rooms, and conference centre. The brewery has become the social centre of the region: a place for various cultural, educational and presentation events.
Pilsen