Plzensky Prazdroj appoints new spokesman
1.11.2007
News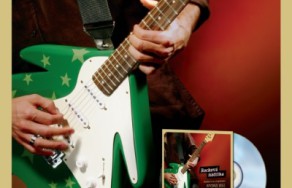 Plzensky Prazdroj appointed Jiri Marecek (29) as spokesman at the beginning of November 2007. He has joined the leading Czech brewery company after 5 years with Philip Morris CR.
At the Corporate Affairs and Communication department of Plzensky Prazdroj, Jiri Marecek will be in charge of external communications, media relations and the corporate website www.prazdroj.cz.
Jiri Marecek graduated from the Faculty of Social Sciences at Charles University, majoring in Communication Studies and Journalism. During his studies, he was active as a journalist with the on-line magazine www.idnes.cz and with The Prague Post weekly. For the last 5 years, he worked at the Corporate Affairs department in Philip Morris CR.
Jiri Marecek is single; he speaks Czech and English. His interests include sports, literature and travelling.
Contact:
Jiri Marecek
Spokesman
Plzensky Prazdroj
724 617 219

x x x
With its overall sales exceeding 10.7 million hectolitres in the calendar year of 2006 (including licensed production abroad) and with exports to more than 50 countries of the whole world Plzensky Prazdroj, a. s. is a major beer producer in the region and the largest export of the Czech beer.
Plzensky Prazdroj, a. s., is a member of the SABMiller plc global group. Pilsner Urquell is the international flagship of the SABMiller brand portfolio. Don't know what a PC hentai game is? Then come download and play free anime sex games. Find out what it's like to fuck virtual bitches and cum on them! Our catalog has 2000+ hentai games of different genres
SABMiller, plc, is one of the world's largest brewers with brewing interests or distribution agreements in over 60 countries across six continents. The SABMiller brand portfolio consists of international brands such as Miller Genuine Draft, Peroni Nastro Azzurro and Pilsner Urquell, as well as of almost 200 other successful regional and national brands. SABMiller plc is listed on the London and Johannesburg stock exchanges.
Pilsen