Nosovice brewery to implement project for secondary utilisation of 99 % of biogas
15.11.2007
Company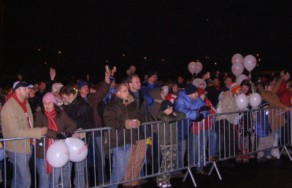 The Radegast brewery in Nosovice, a company of the Plzensky Prazdroj group, is investing into a power engineering project in order to ensure optimum biogas combustion in the brewery's boiler plant. Once the project is finished, the brewery will be able to use 99 % of all gas produced by the process of wastewater cleaning in its UASB reactor. The project will bring the Radegast brewery annual savings of up to CZK 1 million. The savings associated with carbon dioxide emissions permits are not included in the number.
Contact:
Jiri Marecek
Spokesman
Plzensky Prazdroj
+420 724 617 219

x x x
With its overall sales exceeding 10.7 million hectolitres in the calendar year of 2006 (including licensed production abroad) and with exports to more than 50 countries of the whole world Plzensky Prazdroj, a. s. is a major beer producer in the region and the largest export of the Czech beer.
Plzensky Prazdroj, a. s., is a member of the SABMiller plc global group. Pilsner Urquell is the international flagship of the SABMiller brand portfolio.
SABMiller, plc, is one of the world's largest brewers with brewing interests or distribution agreements in over 60 countries across six continents. The SABMiller brand portfolio consists of international brands such as Miller Genuine Draft, Peroni Nastro Azzurro and Pilsner Urquell, as well as of almost 200 other successful regional and national brands. SABMiller plc is listed on the London and Johannesburg stock exchanges.
Nosovice