Plzensky Prazdroj reached the highest export volumes in its history
29.1.2008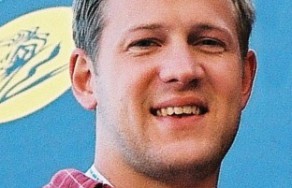 In 2007, overall sales of Plzensky Prazdroj domestic and export brands reached over 10.9 million hectoliters, reporting growth of 2% year-on-year. Export sales significantly contributed to the increased volumes.
Mike Short, General Director of Plzensky Prazdroj:
"The domestic market is mature and opportunities for volume growth are limited. Our focus, therefore, has been and continues to be on increasing our share of premium segment sales. We have managed this well and I'm happy to report, for example, a growth of almost 3% in Pilsner Urquell sales volume despite the price increase that we were obliged to make in November to help to counter the dramatic increase in raw materials costs.
We have seen good growth in export volumes and have continued to support our sister companies in the SABMiller Group by ensuring supply of beers of the highest quality, as well as assisting in communicating our brands. We have now almost completed all our current major investment projects in the Plzen Brewery in support of our export sales, creating optimum conditions for further success in export activities."
In 2007, domestic beer sales reached almost 8.2 million hectoliters, a growth of 0.5 %.  The good sales were influenced by excellent spring weather with March and April sales achieving record levels. Our strong brand portfolio is spearheaded by Gambrinus which maintained its position as No 1 brand in the Czech Republic. Our Radegast brand showed stable performance and established itself as Moravia's market leader. Pilsner Urquell took advantage of the trend as the Czech consumers trade upwards. Velkopopovicky Kozel delivered an excellent performance and continued in the last year's double-digit growth.
Export remains the focus area
World wide sales of Plzensky Prazdroj brands grew by 7% (2,76 mil hl) compared to 2006, confirming Plzensky Prazdroj's position as the leader of the growing global market for Czech beer.
In total, Plzensky Prazdroj exported 846,000 hectoliters of beer (+7.7%), comprising 675,000 hectoliters of Pilsner Urquell (+4.5%) with the other brands, mainly Velkopopovický Kozel, making up the rest. Although off a relatively small base, the growth of Gambrinus export is also worth mentioning.
Pilsner Urquell, the flagship brand of SABMiller's global portfolio, benefits from SABMiller's global presence and is now exported to 56 countries throughout the world, with sales in new markets such as Albania, Georgia and Serbia.
The reputation of a brand of Velkopopovicky Kozel abroad was further increased with the support of the SABMiller marketing campaign. In Finland the brand was advertised on TV for the first time.  Supported by the strictly controlled licensed production of this high quality traditional Czech beer, Velkopopovicky Kozel is the best sold Czech beer abroad.
Crucial for our export remain the markets in EU countries, such as Germany and Spain, also Scandinavia and the United States. In Germany, Pilsner Urquell is the imported beer market leader.
Contact:
Jiri Marecek
spokesperson
Phone: +420 724 617 219
e-mail:
Interesting Plzensky Prazdroj facts and trends of 2007 (DOC, 155 kB)  
x x x
With its overall sales exceeding 10.9 million hectolitres in the calendar year of 2007 (including licensed production abroad) and with exports to more than 50 countries of the whole world Plzensky Prazdroj, a. s. is a major beer producer in the region and the largest export of the Czech beer.
Plzensky Prazdroj, a. s., is a member of the SABMiller plc global group. Pilsner Urquell is the international flagship of the SABMiller brand portfolio.
SABMiller, plc, is one of the world's largest brewers with brewing interests or distribution agreements in over 60 countries across six continents. The SABMiller brand portfolio consists of international brands such as Miller Genuine Draft, Peroni Nastro Azzurro and Pilsner Urquell, as well as of almost 200 other successful regional and national brands.
Topvar Breweries a.s. is a member the SABMiller Group. The company's portfolio includes the Slovak brands Šariš, Topvar, Smädny mních (Thirsty Monk).
Interesting Plzensky Prazdroj facts and trends of 2007
| | | |
| --- | --- | --- |
| PPAS Volumes |  2006 |  2007 |
| Domestic market |    8.11   | 8.15 (+0.5%) |
| Abroad Lisensedproduction |    1.79 | 1.91. (+6.7%) |
|             Export |    0.79 | 0.85 (+7.7.%) |
|             Foreign sales |    2.58 | 2.76 (+7%) |
| TOTAL |  10.69  | 10.9 (+2.1%) |
In the spring, we launched our new beer brand: Master. The premium special beer is now sold in over 1,000 pubs and restaurants. Master is sold in two variants of 13° semi dark and 18° dark.
The company completed large investment projects in the Plzen brewery (the brewhouse upgrade, construction of a new packaging hall and installation of new fermentation and maturation tanks) intended to support the forecast export growth of Pilsner Urquell.
The prestigious US Beverage Testing Institute evaluated many internationally renowned imported brands and rated Pilsner Urquell as the best imported brand with the highest score ever given to a pilsner style lager.
The packaging of all the key brands of Plzensky Prazdroj has been modernised by introducing new bottles and revamping the labels. The bottles are one-fifth lighter, reducing their impact on the environment in manufacturing and transportation.
To introduce draft style beer to the home we launched Pilsner and Gambrinus in 5 litre cans (the "XXL can"), for use in home draft dispensers.
2007 saw a significant increase in energy and raw material costs, with energy costs increasing by more than 10% and the price of barley almost doubling compared to 2006 and the hop price also significantly increasing due to crop shortages. We demand the best quality for our beers and so must pay the price for top quality Czech raw materials. We were forced to cover the cost increase by raising the prices of our beers.
Some of the Plzensky Prazdroj brands are now sold in unique can vending machines which are designed to verify the buyer's age before sale by reading their identification cards.
The Plzensky Prazdroj Brewery and the Brewery Museum in Plzen were visited last year by a record 184,573 visitors, a 15% increase on 2006. Also, we have recently extended the tour route to offer more sensory experiences to our visitors.
The sales of four brands from our portfolio (Pilsner Urquell, Gambrinus, Radegast and Kozel) now each exceed 1 million hectolitres on the domestic market.
The sales volume of the flavoured malt drink, Frisco, increased by almost 20% and the brand kept its position as market leader in the flavoured beer segment.
Plzensky Prazdroj cares for the environment. In 2007 we took further steps towards minimizing our impact on the environment. In our Velke Popovice brewery, we installed an energy saving economiser on the steam-generating boiler and also initiated 100% recovery of carbon dioxide. In the Nosovice brewery, we are now aiming for 99 % recycling of all the gas produced in wastewater treatment. In the Pilsen brewery, we have reduced emissions by 13% compared with last year.
Plzensky Prazdroj is second only to SABMiller's US operation in the SABMiller Global Sustainable Development programme, ahead of 27 other SABMiller country operations.
Prague