Untraditional competition of carriers is heading to Olomouc
14.7.2010
Radegast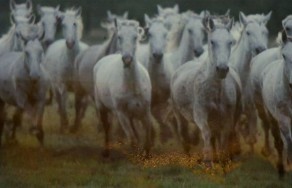 "Radegast carrier from Olomouc is a unique competition for real men, which promises great adventures. Fans of untraditional challenges and of truly bitter beer will measure their strengths in a competition which will require them to surpass their physical and mental boundaries, and to sacrifice themselves for others," explained Radegast brand manager Pavel Kmínek. "Every team that reaches the finish in a winner, no matter on where they place."
Each team that successfully transports their load to the finish line at the Olomouc Zoo on Svatém kopečku will receive a well-deserved prize of 60 Radegast beers, and a profound send of accomplishment. The team that reaches the finish in the fastest time will enjoy four 30-litre kegs of Radegast beer.
HC Olomouc will send defense man Jakub Barton and offense man Tomáš Zbořil. "We have been rigorously preparing for the new season and, as part of our hard work, during the summer we wanted to test our preparedness in the competition of carriers. It is a nice challenge, which we gladly accepted," Zbořil said.
The first 80 teams that registered online will have priority at the start. The online team roster is full, so additional teams must register onsite at the competition. No more than 100 teams will compete in the competition, so up to 20 additional teams can register onsite, first come, first served.
Registration will be at 10 am at Zámecké Square in Velká Bystřice. The first carriers will start the competition one hour before noon. Results from the competition will be announced at 5 pm at Svatý kopeček.
Throughout the course of the event, fans will be entertained by a fun programme consisting of carriers, jumping boots, keg lifting, trapeze acrobats and archery. Of course, there will be plenty of good food and correctly-chilled Radegast there as well.
Radegast carrier from Olomouc is part of a series of carrier competitions, which are gaining popularity. "In Ostravice, on July 26th, we hosted the second annual Radegast carrier from Beskydy," said Pavel Kmínek. "We had a record number of visitors, and competitors made record times. Due to extreme interest, we decided to organise another competition this year, on July 31st in Luková by Zlín."
Notes to editors:
The Radegast brewery, one of the most modern breweries in the Czech Republic, has been brewing beer since 1970.
Since 1999, the Radegast brewery has been part of the largest beer conglomerate in the Czech Republic, belonging to Plzeňský Prazdroj, a.s.
Annually, it produces more than 2.2 million hectolitres of beer, with the help of approximately 270 employees.
It produces beer called "classic Czech lager" and it also produces high quality malt in its own malt house.
In 2008, the brewery brewed its ten billionth beer.
Radegast brewery is part of Plzeňský Prazdroj, which, with total sales of 10.5 million hectolitres of beer in 2009, and with exports to more than 50 countries around the world, is one of the leading beer producers in Central Europe. Plzeňský Prazdroj is also the largest exporter of Czech beer.
Plzeňský Prazdroj employs approximately 2,400 employees in the Plzeň, Radegast (Nošovice) and Velké Popovice in breweries and in 13 distribution centers, around the Czech Republic.
Plzeňský Prazdroj, a. s. is a member of SABMiller PLC group, one of biggest beer companies in the world, with activities and distribution in more than 60 countries on six continents.
Contact:
Jiří Mareček
Manager external communication
Ph. no: +420 724 617 219
Olomouc