Kenneth Hansen to become International Trade Marketing Manager for the Pilsner Urquell
16.3.2011
Pilsner Urquell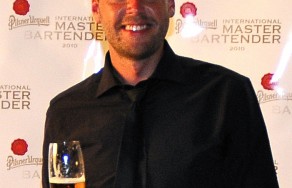 "Indeed, I am extremely happy about this appointment. Pilsner Urquell is among the four key brands of the SABMiller company worldwide. This brand brings its consumers so much genuineness, authenticity and original experience that is incomparable to any other beer in the world. Just like Pilsner Urquell, I too refuse to compromise and take short cuts and I believe that my experience can support excellence in Trade Marketing to the Pilsner Urquell brand," says Kenneth Hansen.
Kenneth Hansen comes from Copenhagen (Denmark), where he graduated from the Niels Brock Copenhagen Business School.
Before joining SABMiller he spent several years in the position of marketing coordinator at Taster Wine A/S, the largest importer and distributor of premium wines, cognac and Champagne in Denmark. Two of many premium brands were Ruinart Champagne from the LVMH Group and Domaine Barons de Rothschild (Lafite).
Then he switched to beer marketing. First he worked for TheoBrands A/S, a partner in distributing the SABMiller Europe Import Markets beers in Denmark, where he was responsible for planning, managing and coordinating the marketing activities of the four world brands of the SABMiller company (Grolsch, Pilsner Urquell, Peroni Nastro Azzurro and Miller Genuine Draft) on the Danish market.
In April 2010, Kenneth Hansen joined SABMiller and since May, 2010 he has been fully and exclusively devoting his energy to Pilsner Urquell brand marketing in the European Imports department of Plzensky Prazdroj, in his last position being responsible for international activations of the Pilsner Urquell brand in Europe.
Kenneth Hansen is single; he speaks fluent English and is also able to make himself understood in Spanish and German. His hobbies include jogging and keeping fit.
Notes for editors:
With total sales of 9.9 million hectolitres in the calendar year 2010 (including licensed production abroad) and exports to more than 50 countries around the world, Plzeňský Prazdroj is a major beer producer in the region and the largest exporter of Czech beer.
Plzeňský Prazdroj, a.s. is a member of SABMiller plc., Pilsner Urquell is the international flagship of the SABMiller brand portfolio.
SABMiller plc is one of the world's largest brewers, with brewing interests or distribution agreements in over 60 countries across six continents. The SABMiller brand portfolio consists of international brands such as Pilsner Urquell, Miller Genuine Draft, Grolsch, Peroni Nastro Azzurro, as well as many other successful regional brands.
Contact:
Jiří Mareček
Manager external communication
Plzeňský Prazdroj
Ph. no: +420 724 617 219
Pilsen