Harcov dormitory in Liberec experiences fight for beer
11.5.2011
Gambrinus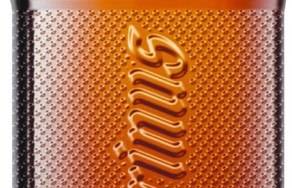 Dorms are usually places where one doesn't have to look too far to find a great party. Students enjoy their free time, independence, and late mornings. What makes one Czech dorm the best dorm? The Dorm of the Year competition tried to answer this question. Students awarded various dorms positive and negative votes on Facebook, and they evaluated what is most important for life in a dorm.
The Harcov dorm in Liberec won, having the best ratio of positive to negative votes. This dorm is part of the Technical University of Liberec. Liberec is best–known for the World Ski Championships, for which it underwent renovations, and it is therefore probably the most modern city in the Czech Republic. The nightlife is also renowned at Harcov – the actual campus has eight bars! It is clear that the fitting award for Harcov would be a batch of the party beer XCLNT. And not just any award – 10,000 bottles of XCLNT contributed to the fact that Wednesday at Harcov was really nutritious.
Gambrinus 11° XCLNT is a party drink that has been surfacing at parties around the entire country since fall of last year. You won't find it in your local supermarket, but perfectly chilled in bars, where its florescent label makes it clear who is the master of Friday nights.
Even though the batch of XCLNT was finished on Wednesday, it did not change anything for the onlookers and their happiness – to win the Dorm of the Year competition doesn't happen every year. When the time came to open the well-deserved crates of beer, enthusiasm was in abundance. As one can see in the photos, people literally fought for the beer! Everybody wanted to take a little bit of the party mood home with them. It all ended well, and when after the beer giveaway came rain, it was the perfect time to start a party with XCLNT Nights inside the dorm buildings.
More information available at www.kolejroku.cz
Video from the event is available here: http://vimeo.com/studenta/kolejroku2011
Contact information for the media:
Vladimír Jurina, +420 724 617 886, Dan Knepr, PLEON Impact, +420 602 276 954,
Prague