New internet shop of Plzeňský Prazdroj brewery proved to be a good idea
30.8.2011
Uncategorized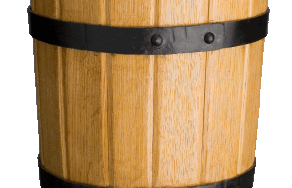 "After one year in existence, it is possible to evaluate. E–shop totally fulfilled our original expectations. After a year in business, we sell more than one–tenth of total volume of goods over the internet now, and there is clearly a potential for further increase. We see a notable increase of online sales, especially during the Christmas season. For the near future, it is our goal to make sure that beer memorabilia collectors and Czech beer lovers home and abroad are aware of the fact that their favourite brands' articles are available to them online as well, and they can have their order shipped right to their doors. These days, our e–shop is somewhat of a rarity. It is still quite unusual to offer goods of a similar nature over the internet," says Zdeněk Vik, manager of commercial services of Plzeňský Prazdroj comp.
Internet sale started last year at the beginning of April. It offers artifacts of all brands of Plzeňský Prazdroj comp. and its inventory is about 90% equal to those of the brick stores of all individual breweries. Customers may browse the catalog for clothing, half–litres, and other beer glassware. Historic flagons, handmade artifacts made by barrel–makers, and other gift items are also offered for sale. The e–shop offers a total amount of more than 500 items for sale. Besides the most popular "horned" half–litre, for which Jan Čapek won second prize at the 11th The Star of 3D Advertisement competition in the category Best Beer Glass, the Pilsner Urquell beer glasses are other bestsellers. E–shop takes care of orders for all brands of Plzeňský Prazdroj comp., and distributes the shipments form individual warehouses of its breweries, and furthermore, advertises the stores and their inventory on the internet.
Among the interesting articles sold in the e–shop is the heaviest article as well. It is a round Pilsner Urquell flowerpot made by the company's barrel–makers. The flowerpot weighs 30 pounds, it's about 20 inches tall, and it has a diameter of about 13 inches. The absolute heaviest shipment was sent to Běrunice by Nymburk. It was a shipment of 160 glasses packed in 15 packages, each weighing more than 20 pounds. In terms of the most expensive order, it was last year's shipment of 60 polo shirts in total value of nearly 20 thousand CZK (about 1,000.00 USD). The most distant places our shipments have made it to so far are San Francisco, California, and a few Canadian towns.
The selection is being constantly broadened. For example, Pilsner Urquell brand now offers a new Golf Collection 2011 from prestigious tournament The Open in Great Britain; Gambrinus has prepared a retro flagon in attractive gift packaging; Velkopopovický Kozel has its Country Collection containing a straw hat, a fly–flap, and wellington boots. Master and Frisco have their new tulip glasses; and Birell offers its customary bike set 2011 including a new jersey. Radegast also continues with its successful collection associated with the brand Alpine Pro, and now also with a 3D logo.
Notes for editors
With the total sale of nearly 10 million hectolitres in calendar year of 2010 (including its licenced production abroad) and with its exporting activities to more than 50 countries all around the word, Plzeňský Prazdroj Inc, is the foremost beer producer in the region and the biggest exporter of Czech beer.
Plzeňský Prazdroj, Inc. is a member of SABMiller plc. Company. Pilsner Urquell brand is the international flagship brand of SABMiller brand portfolio.
SABMiller plc. is one of the world's biggest beer brewing companies with beer brewing activities or distribution in more than 60 countries across six continents. SABMiller's brand group include such important brands as Pilsner Urquell, Miller Genuine Draft, Grolsch, Peroni Nastro Azzurro, and many other successful regional brands.
Contact:
Jiří Mareček
Plzeňský Prazdroj
+420 724 617 219
Plzeň