Downtown Brno Full of Greenery and Relaxation with Kingswood Cider
23.7.2013
Uncategorized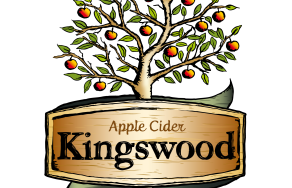 The square, at other times full of dust and concrete, will transform into a magical world of relaxation during the last week of July. The area full of trees and benches spread throughout the green lawn will be open to visitors every day from 2 p.m. to 10 p.m. French chanson singer Eric Tarantol will put the finishing touch on the pleasant atmosphere.
"During the birth of Kingswood, we hope people will see it as a pleasant place where they can enjoy a nice time with friends and acquaintances, and each moment belonging only to them. It should be a place that is uniquely unforgettable," said Marek Dvořák, marketing manager of Kingswood brand, adding: "There are fewer and fewer places in cities where people can relax surrounded by green trees and absorb their energy. We would like to pinpoint this problem and together with our consumers contribute to the improvement of this situation."
Kingswood Cider represents the perfect harmony of sweet and dry flavours. It is mixed from carefully picked apples grown exclusively in orchards. It does not contain any artificial sweeteners, colourings, or aromas. It is best served over ice, in special glasses inspired by British tradition, in a very specific way that accentuates its unique aroma and taste. To ensure its perfect serving style, the distribution will be conducted gradually. These days, it is offered in several restaurants in Prague and Brno where serving is being carefully monitored. The list will be gradually updated at www.kingswood.cz.

What is Cider?
Cider is a refreshing, slightly alcoholic drink made by the controlled fermentation of apple juice. It is one of the oldest alcoholic drinks in the world. Only special kinds of apples are selected for the juice extraction used in fermentation. The proper selection and the correct method of mixing ensure the unique taste of the cider.

CONTACT:
Vladimír Jurina
M: +420 724 617 886
Brno