Plzensky Prazdroj spares 46 % CO2 emisions
26.3.2007
Company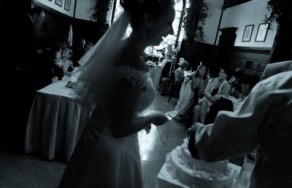 Modernization of the brewing house in Pilsen resulted in emission reduction. Former amount of 15 000 tons of CO2 went down to 2000 tons, which stands for 87 per cent saving. Also Radegast brewery in Nosovice cuts biogas emissions by 6 – 8 % thanks to new anaerobic sewerage plant construction.
Plzensky Prazdroj obtained 118,11 emission quotas for NAP I. period. Factual emissions will be lower by 55 000 tons in 2005 – 2007.
Two breweries of Plzensky Prazdroj belong to emission quotas system: Radegast brewery in Nosovice and Pilsen brewery (Velke Popovice brewery is below 20 MW input on emission source and therefore is not involved). Plzensky Prazdroj obtained 118,11 emission quotas for the first trading period (1 emission quota = 1 ton of CO2). About half of this amount will be probably spared. The saving will reach 46 per cent of total emission quotas.
Arrangement  
 
CO2 emission change
(tons/year) 
CO2 emission savings
(tons/year)
Modernization of brewing house
in Pilsen  
from 15 000 to 2 000 
 
87 %
(circa 13 000 tons) 
Anaerobic sewerage plant with
biogas collection in Nosovice 
from 19 000 to  17 500 
 
6 – 8 %
(circa 1 500 tons) 
"Plzensky Prazdroj and SABMiller Group act according to a long-term programme of continuous reduction of ecological impacts. Besides CO2 emissions, water consumption or waste management are parts of it. Beer comes directly from the nature. It is our natural interest to treat it with care," says Petr Holecek, corporate manager of environmental affairs of Plzensky Prazdroj.
Graph: CO2 emissions in Nosovice and Pilsen breweries
Decrement of Czech Republic emission quotas is expected for NAP second period (starting in January 2008). Plzensky Prazdroj is not afraid the reduction could affect the beer production in its plants. Further modernization of operations, having an emission reduction potential, is planned.
Contact:
Vladimir Jurina
Corporate Affairs
+420 724 617 886
Petr Holecek
Corporate Manager of
Environmental Affairs
+420 377 062 809
+420 724 617 882
x x x
With its overall sales exceeding 10.7 million hectoliters in the calendar year of 2006 and with exports to more than 50 countries of the whole world Plzensky Prazdroj, a. s. is a major beer producer in the region and the largest export of the Czech beer.
Plzensky Prazdroj, a. s., is a member of the SABMiller plc global group. Pilsner Urquell is the international flagship of the SABMiller brand portfolio.
SABMiller plc is one of the world's largest brewers with brewing interests or distribution agreements in over 60 countries across five continents. The group's brands include premium international beers such as Miller Genuine Draft, Peroni Nastro Azzurro and Pilsner Urquell, as well as an exceptional range of market leading local brands.  Outside the USA, SABMiller plc is also one of the largest bottlers of Coca-Cola products in the world. In the year ended 31 March 2006, the group reported US,307 million in revenue and profit before tax of ,453 million.  SABMiller plc is listed on the London and Johannesburg stock exchanges.
Pilsen