Prazdroj To The People: Submit Your Project
15.6.2009
Company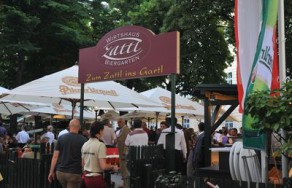 Projects of organizations from cities of Ostrava, Frýdek-Místek, Jablunkov, Třinec, Nošovice and vicinity will go through a pre-selection by a Council of Representatives comprising the region's officials and Plzeňský Prazdroj representatives. The most deserving projects will then advance to a public voting that can be influenced by citizens themselves with their votes through a coupon, internet or donor messages that will now not only send 27 CZK to the project, but 2 points as well. The final placing of the projects by the number of votes will determine the contribution allotment and its amount.
As Zuzana Novická, Sustainable Development Manager of Plzeňský Prazdroj says, projects that contribute to the improvement of conditions for leisure time activities for as many people as possible have the greatest chance of success: "With the Prazdroj program, we want to make leisure activities more pleasant for our fellow citizens, for example – through improvement of conditions for amateur sport or the improvement of facilities for cultural and other spare-time activities. We also welcome projects promoting the integration of all citizen groups both for handicapped and for socially disadvantaged citizens."
THE SELECTED PROJECTS RECEIVE:
Chance to receive a grant for a project realization from the PRAZDROJ TO THE PEOPLE program.
Financial contribution from the public raised through the donor DMS.
Publicity for the applicant and the project in regional media.
For more information, visit prazdrojlidem.cz
Prazdroj to the People
The donors' program Prazdroj to the People has taken place in the region since 2002.

During the seven years of the Prazdroj to the People program (formerly Citizens' Choice), more than 14 million CZK has been allocated among 85 projects in the region.In total, 40,890 citizens from Northern Moravia have taken part in the voting.

Last year, 52 projects applied for a grant.

People sent 11,325 votes in total.

Thanks to the DMS donor messages, the non-profit organizations received extra 49,356 CZK.
Contact:
Jiří Mareček
Manager external communication
+420 724 61 72 19
Nosovice