Prazdroj will reduce water consumption to 3.5l/1l of beer
29.7.2010
Company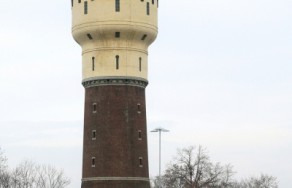 Prazdroj wants to achieve this objective without having to install special technologies aimed at re-using or recycling water for industrial purposes. Ways to reduce water consumption are being looked for within the sanitation process, cleaning, lawn irrigation and barley steeping.
What must be done first is an expert analysis of the processes in which water is used. The next step is to identify those in which water savings can be achieved with regard to the best practices available. "First, we have to examine the impact of all proposals on total energy usage, full environmental impact and costs. Any measures taken must in no way affect the quality. We assess every aspect of each and every project", says Julian Patton, Technical Director of Plzensky Prazdroj.
One relatively simple measure is saving water used in the pasteurizer. Other proposals concern more complex projects aimed at secondary usage of water in the water treatment plant, in packaging plants and in hot water production (wort is cooled down in a counter-flow cooler, which thus heats up the brewing water in an energy-efficient way). Instrumental to minimizing losses in both indoor and outdoor pipelines is a water management information system which monitors the water flow on brewery sites.
"Our objective is to reduce the consumption of water used to brew 1 liter of beer to 3.5l by 2015. Our target value then is to cut the consumption down to 3l," says Julian Patton. This, in all three breweries, represents annual savings of 1,200,000 m3, i.e. a water volume comparable to the daily water consumption of the population of the Czech Republic*.
With its slogan "More beer, less water", Plzeňský Prazdroj has been trying since the late 90´s to continuously reduce the volume of water used in production, despite the growth in production volume. It is necessary to preserve the balance of water in nature and to maintain the quality as well as quantity of water resources not only in the vicinity of the breweries but, in general, with regard to the generations to come. While in the past, the water consumption per 1l of beer amounted to up to 10l, nowadays it is only 4.3l of water used to brew 1l of beer in the breweries of Plzeňský Prazdroj. Our objective is to reduce this volume to 3.82l by 2012. In fact, in Czech breweries, a volume of 7l of water used to brew 1l of beer is nothing exceptional.
*Note: calculation = daily consumption per capita in the CR is ca 115l, with a population of 10.3 mil.
x x x
With total sales of 10.5 million hectolitres in the calendar year 2009 (including licensed production abroad) and exports to more than 50 countries around the world, Plzeňský Prazdroj is a major beer producer in the region and the largest exporter of Czech beer.
Plzeňský Prazdroj, a.s. is a member of the group SABMiller plc. Pilsner Urquell is the international flagship of the SABMiller brand portfolio.
SABMiller plc is one of the world's largest brewers, with brewing interests or distribution agreements in over 60 countries across six continents.
Contact:
Jiří Mareček
Manager external communication
Tel.: +420 724 617 219
Pilsen