Your fridge should not lack Birell this Christmas. Your guests will appreciate it.
14.12.2010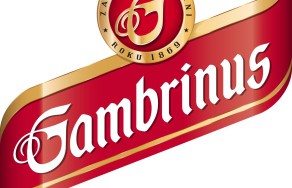 Christmas, Christmas is approaching… and with it visits from your friends and relatives. However, not everybody wants to toast with champagne at Christmas or on New Year's Eve. It is the worst for drivers, who have to refuse their favourite beer and reach for sweet non-alcoholic drinks. But 44% of drivers preferred non-alcoholic beer to lemonade or to juices. They were able to savour it only on every fourth visit. The biggest favourite is Birell, which sells yearly on average more than three litres per head.
Non-alcoholic beer, such as Birell or its new release Birell Amber, is becoming an interesting choice for female drivers and for 18% who would like to enjoy a Christmas beer. In addition to its unique taste, it has on average half the calories of sweet lemonades and juices. While one decilitre (0.2113 pt) of a fizzy drink is around 200 kilojoules, Birell is only 80. One gets similar results when comparing it to sweetened juices, which could have up to 230 kJ or 120 kJ for iced teas. Unnecessary calories bother women in general. Based on the survey, people do not want to consume 94% of sweetened fizzy lemonades.
Not even traditional coffee pleases, and only 9.2% of all respondents care for it. In a worse position is tea, because only every twelfth respondent has tea each year.
Calories in specific drink groups in half litres
| | |
| --- | --- |
| Drink | Energy value |
| Birell | 80 Kj |
| Energy drinks | 190 Kj |
| Fizzy drinks | 200 Kj |
| Cold drinks | 120 Kj |
| Juices | 230 Kj |
Note stated kilojoules are the maximum average value in individual categories in 100 ml (0.2113 pt)
Contact information for media:
Vladimír Jurina
Manager of Corporate Relations and Communication
Plzeňský Prazdroj
Phone no.: +420 724 617 886
Email:
www.prazdroj.cz
Lucie Neubergová
Account Manager
Native PR, s. r. o.
Phone no.: +420 221 592 450
Email:
www.nativepr.cz
Plzeňský Prazdroj