We develop Czech beer culture. We cooperate with operators of restaurants and public houses on further improving their environment and draft beer quality. This way, we contribute to the development of their business.
We continually cooperate with our customers, whether this concerns pubs or retail stores. Our goal is for restaurants and pubs to do well not only in cities, but also in the country, for the number of places where the best, top-quality beer is poured to grow – and for beer to be poured correctly. It was exactly the area of draft beer quality improvement into which we put a lot of effort in 2019.
Together with our partners, we monitor the needs of consumers. We help our customers with assistance and advisory on how to quickly respond to changing preferences of final consumers.
All of this assumes not only continuous development of the staff, but also raising awareness among consumers, which we want to focus on in 2020.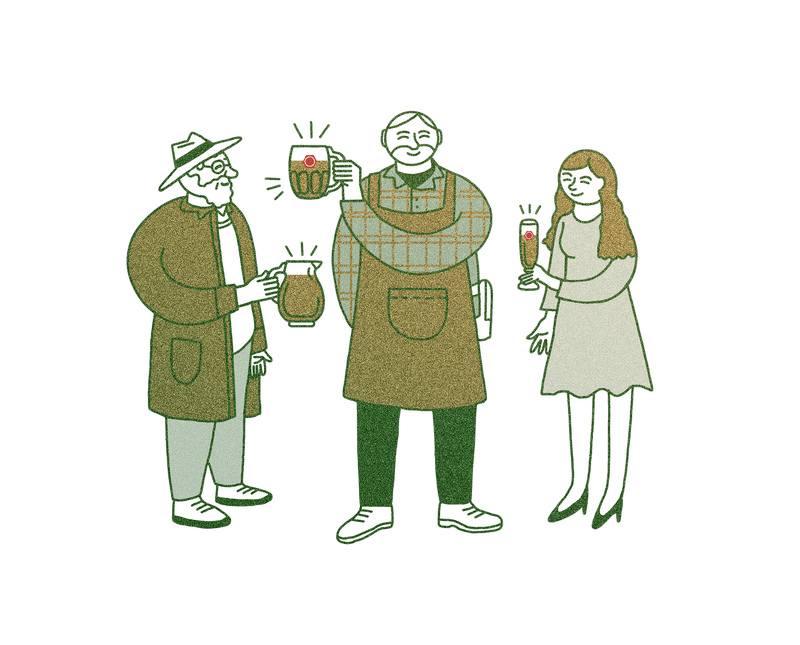 Czech beer culture
Plzeňský Prazdroj has been developing a network of so-called concept bars for many years. In 2019, we opened 16 of these bars. One of them is a brand new concept called Pilsnerka, which, on top of Pilsner Urquell, offers a modern interior and is focused on younger customers. More Pilsnerka pubs should open in 2020.
In the Czech Republic, there are currently more than 130 concept bars
Another innovation in 2019 was the programme Na stojáka or Have a beer while standing up, which is focused on smaller pubs and buffets. The first such place was created in Mladá Boleslav.
Pubs have always played an irreplaceable role not only in cities, but mostly in villages. They are meeting points and very often the only place where community life develops today. That is why we have decided to support these pubs via our programme called Vesnice or Village, in which 445 pubs participated last year.
Within the project called Brewers´ Choice, Plzeňský Prazdroj brewmasters introduce one special batch of beer every month. This way, we want to introduce beer lovers to unique draft beers which are not commonly available, and also introduce them to new trends in the brewing industry.
We also cooperate with mini-breweries to develop the unique Czech beer culture. We occasionally involve them in the Brewers´ Choice programme, but organize some other events with them, too. Such cooperation has very often yet another dimension, for example, ecosystem protection: At the end of the year, we brewed a batch to support endangered rhinos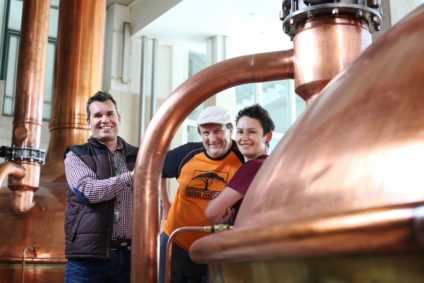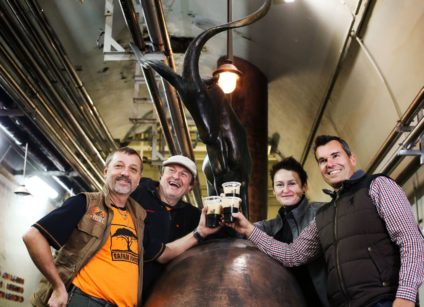 In 2019, Plzeňský Prazdroj started to again offer brewer´s yeast, which it grows in its breweries, to mini-breweries. We also invite representatives of mini-breweries to some of our events, for example, Pilsner Fest or Summer at Prazdroj, where they can present their unique beers.
Quality of draft beer
One of the main topics which Plzeňský Prazdroj engaged with in 2019 as a matter of priority was the quality of draft beer in pubs. The company used two programmes attractive for pubs to do so:
Brewers´ Star is a certification system which we launched in 2019. We recognize those pubs where drinking beer is an experience. In 2019, 350 pubs were awarded the certificate.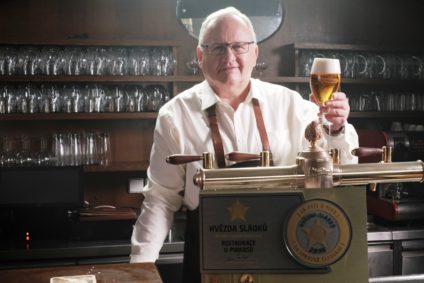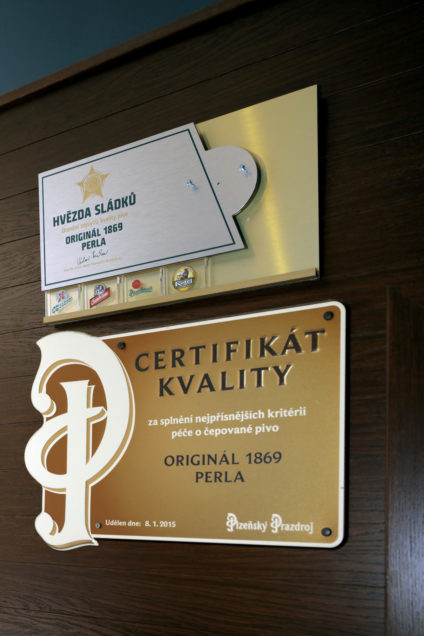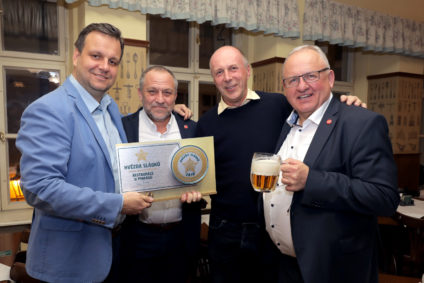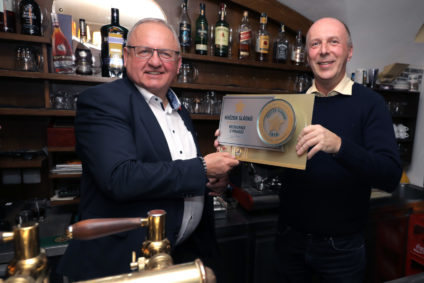 Master Bartender is a project which has been running since 2006, and in 2019, outlets where Kozel is served also joined it. Last year, Plzeňský Prazdroj awarded the prize to almost 800 master bartenders who can not only pour beer in top quality, but also spread awareness of Czech beer.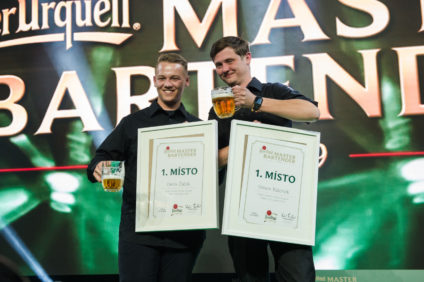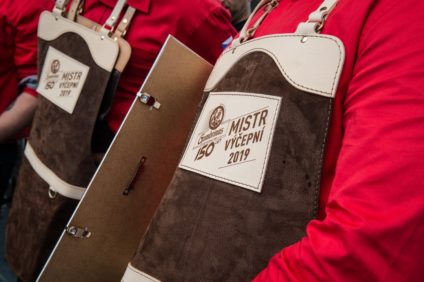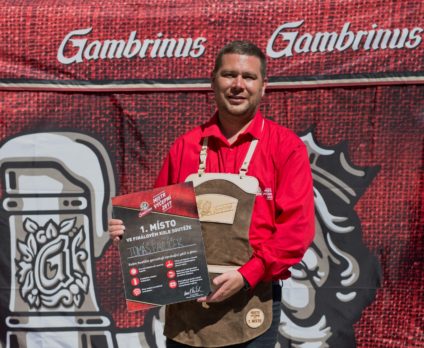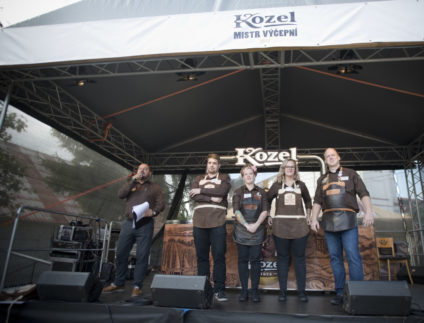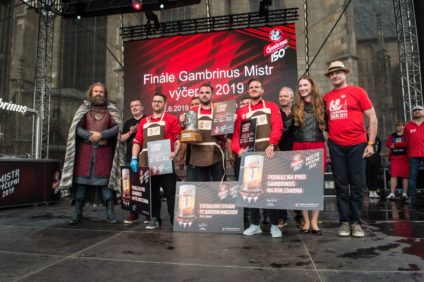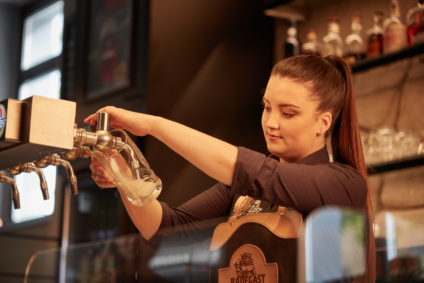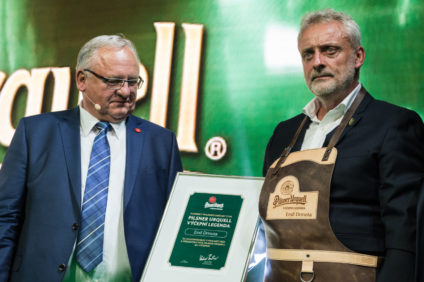 Improving the environment
The programme called The WALL is one of our significant programmes by which we would like to improve the environment and which focuses on improving interiors of pubs. Currently, we are also running The WALL 2.0 programme, which focuses on restoring the facades of buildings. When pubs look nice inside and outside, it clearly helps attract new visitors. In 2019, more than 550 outlets participated in The WALL programmes.
Similarly to other areas, improvement of the environment is provided by Plzeňský Prazdroj to its customers and partners with comprehensive care. On top of interiors and exteriors, we focus on the staff and help with their development. We are continuing with the training programme for our customers, the so-called Makro Academy, which has already been attended by more than 130 outlets, or we involve pubs in the Mystery Shopping programme, thanks to which we get feedback from consumers and help our customers better respond to their changing needs.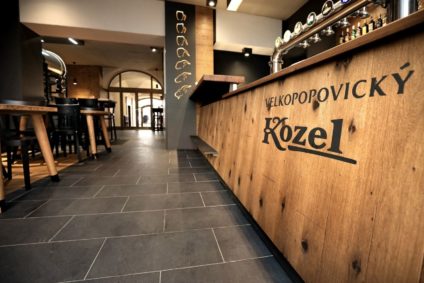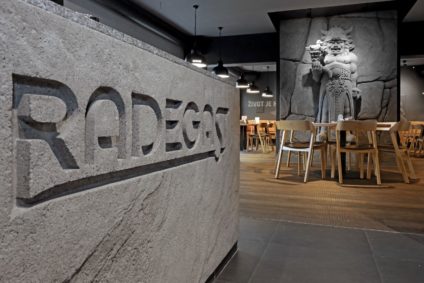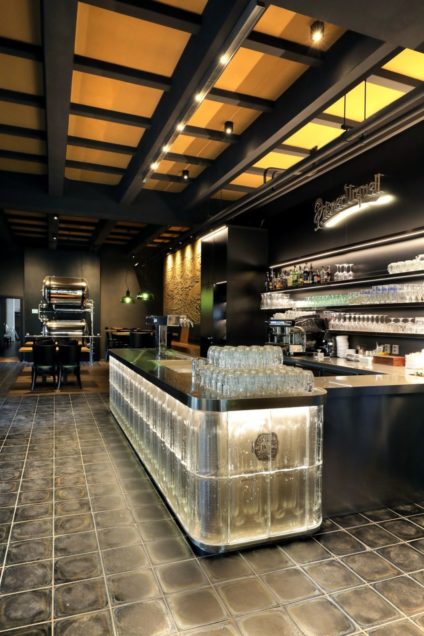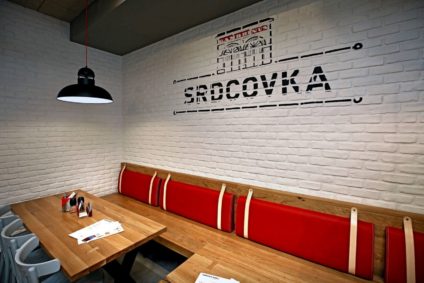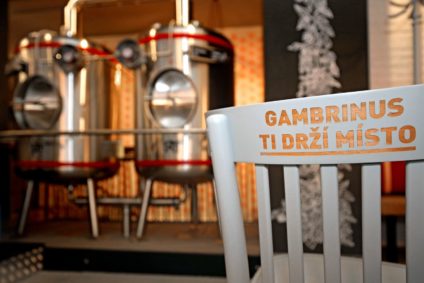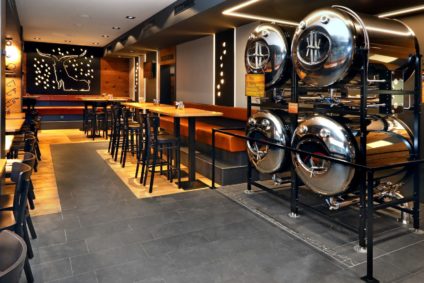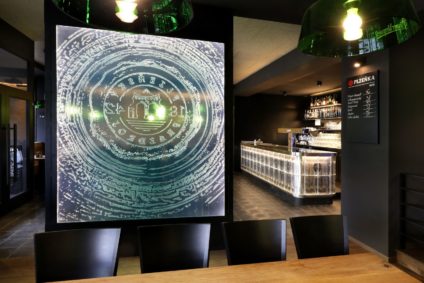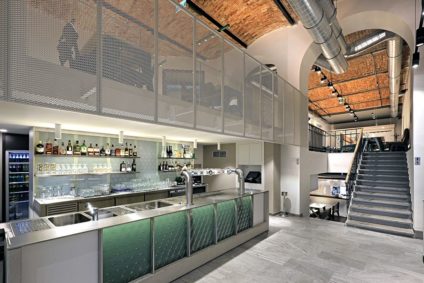 Concept bars provide a unique beer experience
A concept bar is primarily a modern idea of a Czech pub. It offers a unique clean environment and top-quality draft beer, whereby it responds to current demands of consumers. Thanks to concept bars, visitors have the opportunity to enjoy a unique experience with the most popular Czech beer brands.
Currently, Prazdroj operates 6 types of concept bars: Pilsner Urquell Original Restaurant, Plzeňka, Srdcovka, Radegastovna, Kozlovna, and Pilsnerka.
With the trade name rental, the brewery also offers a complex programme focusing on care for beer, staff training and further advisory for operators of concept bars. The obvious aim of this is to increase the culture of beer consumption.
Plzeňský Prazdroj is a clear leader when it comes to the number of concept bars on the Czech market. Together with its partners, the company has opened more than 130 concept bars, of which 16 were opened in 2019.
Villages liven up!
In recent years, pubs and restaurants in smaller towns and villages have had to face new challenges. That is why we have developed a programme called Vesnice or Village, which helps owners of pubs to start them up again. We provide equipment, we train their staff, but we also advise them on what social events to organize to attract customers. Our goal is for pubs in villages to maintain their social function and remain meeting points for neighbours and the entire community.
We are protecting rhinos in Africa
Within its Brewers´ Choice programme, Plzeňský Prazdroj cooperates with domestic mini-breweries. After the joint batches brewed with the Matuška Brewery and the Hauskrecht Steam Brewery in Brno, the brewmasters brewed the first beer special, African Coffee Stout, together with the Safari Brewery from Dvůr Králové nad Labem. This way, they contribute together to protecting rhinos in Africa, which are facing extinction.
The connection with Africa is not a coincidence, the Safari Brewery is located directly in the compound of the safari park in Dvůr Králové nad Labem, which specializes in breeding African animals, and especially in the survival of the northern white rhinoceros. Prazdroj and Safari donate one crown for each litre of African Coffee Stout drunk, which they brewed together, for the protection of the northern white rhinos.
Who can become a star?
The Brewers´ Star is a new award for pubs and restaurants which offer the best beer experience. Those who want to get the certificate, who want to get the "star", must meet strict criteria checked by merciless experts from Plzeňský Prazdroj.
The criteria includes perfect cleanliness of pipes through which only beer flows, not lemonades, the utilization of special cleaning agents designed for beer glassware, and the correct procedure for rinsing glasses, a clean bar, the correct beer temperature, a regular inspection of the taste of the beer by publicans, and monitoring the time for which a keg has been tapped so no old beer is served.
A pub with the Brewers´ Star is a guarantee that customers get correctly treated and perfectly poured beer.
Pubs who are not successful one year have the chance to remedy this the following year. Prazdroj´s experts give each pub a detailed report describing their shortcomings and suggest how to resolve them. This fits within the overall concept of the brewery, which helps pubs with their development. Either from the theoretical perspective when giving them advice on dispensing equipment, sanitation or correct beer storage, or from the practical perspective when it comes to training focused on beer pouring. The goal of Plzeňský Prazdroj is to improve the overall level of care for beer in Czechia.
Bartenders in the main role
The Master Bartender title, awarded by the breweries of Plzeňský Prazdroj every year, can be granted to those who are successful among hundreds of other competing bartenders, and who show their mastery in pouring Pilsner Urquell, Gambrinus, Radegast or Kozel.
Individual competition tasks are not easy, as apart from pouring and correct serving, bartenders must prove their knowledge, for example, in the field of beer production. The qualities, knowledge and skills of bartenders are tested by a professional jury during the competition, first within regional rounds, then in the final nationwide round. The competition also features blind tasting of various beer brands, as well as proving one´s ability to communicate with customers in the correct manner.
The competition for tapsters pouring Pilsen lager has been running since 2006, while Radegast tapsters have been competing since 2015. The title Kozel Master Bartender was first awarded in 2019 – and a woman became the master then, namely Anna Sladká from the Kozlovna restaurant in Bystřice nad Pernštejnem.
Participation in the competition brings prestige not only to bartenders, but also to the pub in which they work. The main goal of the project is, alongside raising awareness among tapsters, mostly support and the effort to achieve a high standard of beer culture in our country.