Employees
The wealth of a company lies in its great reputation, excellent products, know-how, access to markets, good financial situation and – its employees.
These days, everybody knows that their future largely depends on their education.
Apart from a salary, we all need some stimulation for entertainment, sport, or relaxation. In our surveys, we regularly ask our employees what they are satisfied with and what should be improved. According to our regular employee survey, 87% of respondents agree that at Plzeňský Prazdroj, they have the opportunities to acquire and develop new skills.
We support our employees mostly in the following three ways:
Our compensation policy, characterized by a regular increase in pay and a performance premium.

A number of non-financial benefits, such as the strong support of pension schemes, company products, or a kindergarten contribution for employees returning earlier from parental leave.

Various forms of education, in which we invest exceptional amounts.
Remuneration policy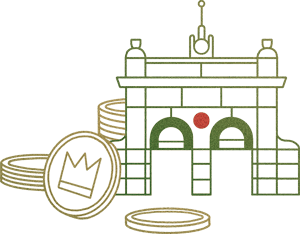 Plzeňský Prazdroj runs four breweries in different regions, its headquarters in Prague, and 16 distribution centres all over the country. Therefore, three trade unions operate within the company. Of the total number of 1,964 employees, more than a thousand people work in production and almost 900 in management, sales, administration, and distribution.
In the collective agreement for 2018 and 2019, we laid down a pay increase of 11 percent for all our employees, to be done in two stages. The first, of 6 percent on average, takes effect in April 2018; the other, a 5 percent increase, will take effect in April 2019.
We share the successes of our company with each of our employees. Last year, we paid all employees a one-off extraordinary bonus for the company's outstanding results, in either the amount of 5 thousand benefit points (see below), or an extra 4 thousand CZK to their gross pay. The choice was up to the employees themselves.
12 thousand a year in pension
contributions and many more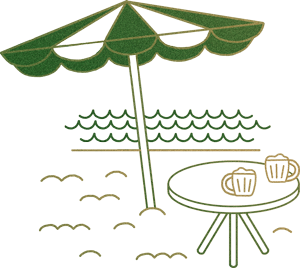 One of the most important employee benefits paid outside of the salary is the employer's contribution to their pension scheme. In 2018, we increased it from 6 thousand to 12 thousand CZK  per year. Employees may use this amount for their contributory pension scheme or life insurance.
A matter of course is the right to five weeks of holiday. We also offer
flexible working hours,
partial home office,
preferential holiday scheduling for parents,
one unpaid day off on the first day of their child's kindergarten or school attendance,
two days off for their own wedding (or one day off for their child's wedding),
two days off for recuperation
keep-in-touch program for employees – parents on parental leave,
up to two paid days off for volunteering activities.
Diversity
Working in teams where women and men, as well as various age categories and nationalities are represented, brings new solutions and ways of seeing things. Diversity at work is a competitive advantage, which is why we have been focusing on this topic in recent years, especially on fostering gender diversity. Over the last 7 years, we have succeeded in doubling the number of women in senior managerial positions to the present 33 percent. We have been intensely committed to this issue, thanks to which we have managed to create an equal-opportunity-based working environment.
We provide a unique monthly contribution of up to CZK 6 thousand for preschool care. Eligible parents are those returning to work from maternity or parental leave when their child is no older than 18 months.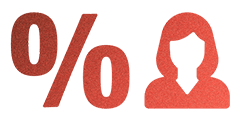 Data in the graph represent fiscal years, i.e. from April to March of a year.
Beer, please…
and a "cafeteria", too
Our remuneration scheme also includes these important items:
bonus products made by Plzeňský Prazdroj, offered to our employees for the symbolic price of 1 CZK,
a choice of benefits in the areas of sports, relaxation, culture, etc.
Upon the end of their probation period, employees get access to the Benefity Café Cafeteria system. There, they may choose on what activity or item they will use their benefit points/financial credit earned as a bonus for their work at Plzeňský Prazdroj. This credit may reach the value of tens of thousands of CZK per year.
Career growth
We always seek to fill new or vacant positions with candidates who are among existing employees. We consider this principle a very important part of providing them with support and professional development.
When we decide to look for new candidates outside the circle of existing colleagues, a fair and transparent selection process is a matter of course. Employees may also receive a financial bonus for recommending a successful candidate.
Lifelong learning
Education is one of the most important benefits that employers can provide to their employees. Our employees may use individual development plans to exploit their full potential. Based on these, we regularly evaluate and plan their career paths, potential and performance.
The following forms of education are available:
Employees are not limited in the number of courses they may take. Traditionally, English courses are the most popular – approximately every seventh employee of Plzeňský Prazdroj participates in them. In terms of popularity, English is followed by soft skills.
For various groups of employees, we have designed programs aimed at developing professional knowledge and skills – for newcomers as well as seasoned matadors. Examples may be Plzeňský Prazdroj's Marketing Academy and Sales Academy, which have been running for several years. Last year, we successfully finished a special development plan for managers, Leadership Fundamentals, completed by more than 400 of our employees in various managerial positions.
We are, above all, a manufacturing company, putting great emphasis on the quality and safety of work in our brewery operations. Last year, for the first time in the company's history, we developed and organized Safety Camps, where our employees learned about work safety principles in an interactive and hands-on way. Another of our programs, Beer Academy, has been running for several years in cooperation with the University of Chemical Technology and the Brewing and Malting Research Institute.
At Plzeňský Prazdroj, we started our own internal mentoring program in 2017. For a number of years, we have been participating in the intercompany programs Together 2 Grow and Equilibrium. We offer summer internships for students, and many of them stay at our company as regular employees after finishing their internship. We also offer individual programmes such as coaching, shadowing, etc.
A safe and healthy working
environment comes first
Health and safety at work is of utmost importance for us. In 2017, we implemented an extensive internal campaign focused on raising awareness of the basic principles and rules of occupational safety, even outside of the working environment.
In addition to the above, as part of the Czech and Slovak joint project entitled Garden, we invested 19.3 million CZK (in the Czech Republic and Slovakia) to improve the working environment in all our breweries, distribution centres, and the headquarters in Prague and Bratislava.
We believe that also through these activities, we have managed to decrease the number of work accidents from 15 to 12, compared to the previous period.
Corporate volunteering
We motivate our employees to engage in volunteering activities. A wide range of volunteering programs have been designed to give as many people as possible from around the country and from across the organization the opportunity to join in. The company's top management engage in volunteering activities on a regular basis. Last year, over 10 % of employees lent a helping hand, working together for a total of 1,552 hours, which was an increase of 55% compared with the previous year.
Our employees are entitled to two days of paid leave to participate in volunteering activities. They have the following options to choose from to spend the days off:
A year-round program offering volunteering activities available on the following website (in Czech only) www.zapojimse.cz,
Volunteering days (known as Give & Gain Days) held on a regular basis in the communities where we operate, during which employees help improve the surroundings of the breweries.
Participation in running events in support of the project entitled Nezastavitelní (the Unstoppables) by Birell.
Individual projects. Last year, our people took part in a number of projects, such as the Pečeme pro Movember (Baking for Movember) activity, and the cleaning of the Domovinka day care centre in Pilsen.
In addition to activation campaigns through which we support corporate volunteering, we also explore other areas of support. The autumn saw an internal campaign entitled "Persuade a colleague", which was intended to reward those employees who already participate in volunteering activities and to motivate them to also engage other colleagues to take an active part in this type of program. An innovation introduced this year is so-called expert volunteering – a program aimed at linking up experts from our company with non-profit organisations to offer them consultancy in a broad range of areas, such as administrative work, marketing, human resources, strategic planning and fundraising.