Ingredients
"To brew not only the right Czech beer with its wonderful crisp taste and beautiful colour, but also the special limited editions corresponding to particular beer styles, I need top-quality ingredients. That is why I find it essential to cooperate with growers so we can prepare together for climate changes, which are having a greater effect on the quality of harvest."
—Lenka Straková, brewmaster
"Czech Beer" Protected Geographical Indication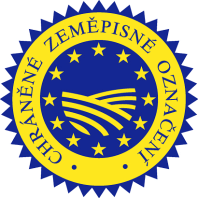 České pivo (Czech beer) is not just a general term. It is a Protected Geographical Indication (PGI) introduced by the European Union in 2008. It guarantees a high standard for the production process and quality of ingredients. Not all beers brewed in our country can proudly use this indication.

This is because using a PGI means making a commitment. It came as no surprise that the very first brand to receive this status was our Gambrinus beer as early as in 2009, followed by Pilsner Urquell, Velkopopovický Kozel and Radegast. The increased demand for local ingredients has significantly contributed, among other things, to preserving the cultivation and growing of Czech malting barley varieties.
All barley is purchased at home
Plzeňský Prazdroj buys all its barley from domestic suppliers, 65% directly from farmers. The remaining 35% percent is bought from traders who guarantee its origin.
We are the second largest purchaser in the Czech Republic and the largest buyer of varieties approved for products labelled PGI Czech Beer. In 2018, we purchased over 142,000 tonnes of malting barley, due to the weaker harvest 6,000 tonnes less than in 2017. 
Why is Czech barley so important? Local varieties (especially two-row spring barley) allow a lower degree of fermentation, which gives Czech beer it characteristic full flavour.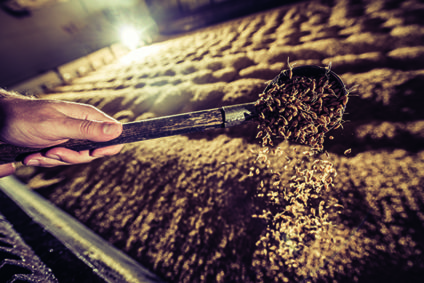 'Czech hops' is a world-famous term
Its best-known varieties – Sládek, Saaz semi-early red-bine hops and Saaz late play a key part in our beer production in Pilsen, Nošovice, and Velké Popovice.
The hop pellets used to brew our beers are made by crushing the cones immediately after harvesting without access to air. This process preserves the intense bitterness and unique aroma of hops and eliminates the need to use anti-mould treatments. In exceptional cases, we use the cones – for example, to make a special brew called Gambrinus First Hops.
What makes Czech hops so unique? Thanks to specific soil and climatic conditions, they possess exceptional flavour and aroma qualities that make them the world's most recognised hops. Their favourable percentage of so-called alpha acids makes them suitable for direct hopping.
The majority of our hop supplies are sourced locally. But as we also produce specialty beers, flavoured beers and other beverages for whose production certain foreign hop varieties are more suitable, we purchase small volumes of hops from abroad (for example, to make our Excellent Ice Beer, to which a dose of the Sorachi Ace hops variety lends its subtle citrus aroma).
We also consider it important to support research institutes in the cultivation of new, more resistant varieties. The year 2018 was also unique for Plzeňský Prazdroj in that it became the first local brewery to market a special beer made from the newly cultivated variety of Žatec hops called Boomerang.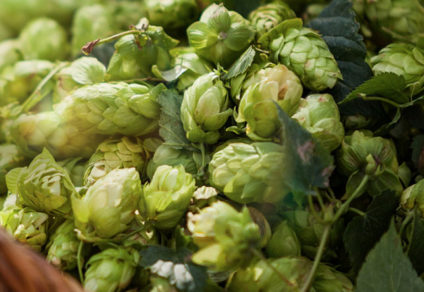 Beer can only be brewed from water you would enjoy drinking.
Few would doubt its importance for the final taste. When Baron Franz Ringhoffer was looking for a place to build a new brewery, the very reason he chose Velké Popovice was the quality of the water there.
Similarly, the reason experts selected Nošovice for the construction of a new plant in the 1960s was the proximity of the Morávka River with its excellent water quality.
In Pilsen, the wells are famous for their soft water, which lends the beer its mildness.
Of course, this water goes through checks or treatment, as needed, in the breweries. It is important to know that more water is used than the amount that finally ends up in the beer. For details on what we do to preserve this ever more precious liquid, see the section headlined "We have reduced water consumption by one-third since 2010."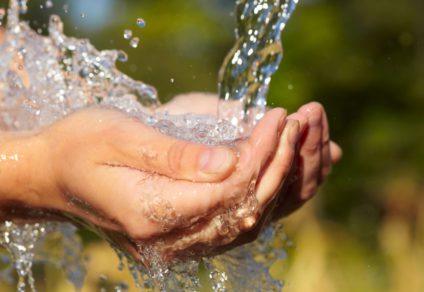 We support research and development in the brewing industry!
Growers are facing new challenges, including the effects of climate change. One of these is a lack of precipitation and moisture in the soil, which reduces the overall yield of brewery ingredients.
That is why we find it necessary to continue cooperation with barley and hop growers. Last year we subsidised the Brewing and Malting Research Institute in its research activities, including new varieties of Czech hops and barley or brewing standards for the main substances and compounds in these ingredients. The total amount of support was CZK 1,950,000.
 Last May, Plzeňský Prazdroj hosted an international seminar on innovation in breweries and distilleries organised by the Institute of Brewing & Distilling (IBD), a prestigious international organisation. Speakers at the seminar included representatives from academic research and major European and American brewing and distilling industrial organisations.
Our activities help fulfil the following goals of sustainable development: