Employees
"I have worked at Prazdroj for over twenty years. The company is close to my heart. I was born in Pilsen and am proud of our beer, which is known all over the world. I have witnessed many changes and different owners and worked in many different positions, but I must say that our beer is as good as ever and the company treats its employees very well. I like the fact that Prazdroj takes the education of its employees seriously and offers us many learning opportunities. In short, you can never be bored here. I am glad I can observe professional growth of my colleagues in various positions around me."
—Václav Šimek, Bottling Manager, Pilsen
These days, everybody knows that their future
largely depends on their education.
Apart from a salary, we all need some stimulation for entertainment, sport or relaxation. In our surveys, we regularly ask our employees what they are satisfied with and what should be improved. According to our regular employee survey, 81% of respondents agree that at Plzeňský Prazdroj, they have the opportunities to acquire and develop new skills.
We support our employees mostly in the following three ways:
Our compensation policy, characterised by a regular increase in pay and a performance premium.

A number of non-financial benefits, such as the strong support of pension schemes, company products, or a preschool contribution for employees returning earlier from parental leave.

Various forms of education, in which we invest exceptional amounts.
Pay policy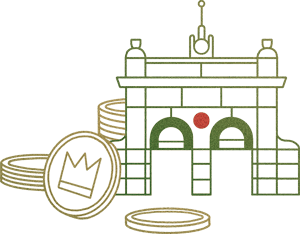 Plzeňský Prazdroj runs four breweries in different regions, its headquarters in Prague, and 16 distribution centres all over the country. We employ nearly 2,000 individuals and have three trade unions that are active at the company.
For the years 2018 and 2019, we have included wage increase for all our employees by 11% in our collective agreement. The increase was made in two stages, the first increase of 6% on average from April 2018 and the second increase of 5% from April 2019.
We share the successes of our company with each of our employees.
As acknowledgement for excellent work in 2018, we paid all employees a one-off extraordinary bonus in the amount of CZK 8,000 with their wages.
CZK 12 thousand for your pension fund and much more!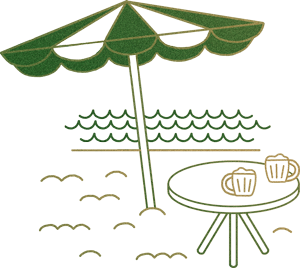 One of the most important employee benefits paid outside of the salary is the employer's contribution to their pension scheme or life insurance. In 2018, we increased it from CZK 6,000 to 12,000 per year.
Employee are naturally provided five weeks of holiday. We also offer:
flexible working hours,
partial home office,
contribution to healthcare, sport, culture, recreation or transport worth tens of thousands of crowns per year
two days off for their own wedding (or one day off for their child's wedding),
two days off for regeneration,
up to two paid days off for volunteering activities,
vouchers for purchases of our branded products worth up to CZK 1,500/year,
beer for holidays and Christmas,
employee clubs where employees can buy a beer for the price of CZK 1,
free tours around breweries for employees,
remuneration for blood donations and work anniversaries
beneficial offers and discounts with partner companies – for example discounted car purchases, discounts for holiday packages, trips, theatre tickets, etc.
Diversity
Working on teams where women and men, as well as various age categories and nationalities are represented, brings new solutions and ways of seeing things. Diversity at work is a competitive advantage, which is why we have been focusing on this topic in recent years, especially on fostering gender diversity.  We have been intensely committed to this issue, thanks to which we have managed to create an equal-opportunity-based working environment.
Over the last 10 years, we have succeeded in increasing the number of female employees from 17% in 2010 to the present 32%.  Compared to last year, the number of women in managerial positions has decreased by 1%. In 2018, our company underwent a deep gender audit, which resulted in a number of recommendations. We submitted the recommendations to the management of our company as well as to our parent Asahi Breweries Europe Group and have started work on a new diversity strategy with clear aims and further orientation of the company.
To further support working parents and allow them to better harmonise their work-life balance, we offer the following additional benefits:
The right to one unpaid leave day for a child starting preschool or school,
A programme for maintenance of contact with employees – parents on parental leave,
A monthly contribution of up to CZK 6,000 for preschool care to parents who want to return early to work from maternity or parental leave.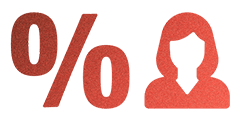 Preferential people growth
We always seek to fill new or vacant positions with candidates from among existing employees. We consider this principle a very important part of providing them with support and professional development.
Lifelong education
Education is one of the most important benefits that employers can provide to their employees. Our employees may use individual development plans to exploit their full potential. Based on these, we regularly evaluate and plan their career paths, potential and performance. Various forms of education are available.
Employees are not limited in the number of courses they can take. Traditionally, English courses are the most popular – approximately every seventh employee of Plzeňský Prazdroj participates in them. In terms of popularity, English is followed by soft skills and computer literacy.
For various groups of employees, we have designed programmes aimed at developing professional knowledge and skills – for newcomers as well as experienced workers. Examples include Plzeňský Prazdroj's Marketing Academy and Sales Academy, which have been running for several years.  For managerial staff, these are the Leadership Fundamentals and Leading Managers, and others.
We are, above all, a manufacturing company, one that places great emphasis on the quality and safety of work in our brewery operations.  Thanks to great interest in the Safety Camps, we continued the training programme in 2018 as well.  We aim to have all  of our production employees go through this hands-on safety training. Another of our programmes, Beer Academy, has been running for several years in cooperation with the University of Chemical Technology and the Brewing and Malting Research Institute.
We offer summer internships for students, many of whom stay with us afterwards as our regular employees. In 2018, we won 1st prize in the TOP Employer survey in the consumer industry category.  New employees participate in the Orientation Day at Plzeňský Prazdroj to get maximum information about our company and its individual departments. This is followed by the "Beer Missionary" course, where they learn all about beer, including but not limited to its history, brewing processes and how to correctly pour beer. In 2018 one-hundred of our employees attended the course, and it continues to be one of our most popular.
A safe and healthy working environment comes first
Health and safety at work is of the utmost importance to us.  We prepare Health Days for our office staff as well as production employees at all of our breweries. The motto of 2018 Health Days was "Take Care of Your Health at Work, Too ", with a focus on regeneration massages, eye examination, cholesterol and blood pressure check, nutritional consultancy and advice on how to cope with work and private life stress in a workshop form.
We believe that these activities helped our occupational injury rate drop from 12 in the previous period to 9.
We also continue with the Garden project, aimed at improving/making more pleasant the working environment of all production, office, sales and distribution staff. Last year we invested more than CZK 10 million in the project.
Corporate volunteers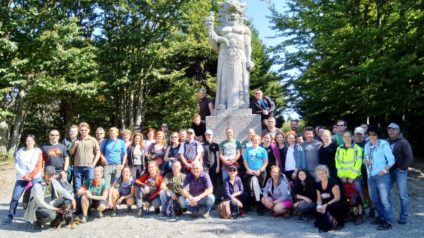 We motivate our employees to volunteer. We have a wide spectrum of volunteer programmes set to involve the maximum possible number of employees from all over the country and different positions. Last year, more than 11% of our employees participated, collectively contributing 1,728 working hours, i.e. 10% more than in 2017.
Our employees are entitled to 2 days of paid leave for volunteer work. They can use these days off in one of the following ways:
To participate in the all-year-round programme of volunteer activities published on zapojimse.cz
To participate in the regular volunteer days, when our employees help improve the surroundings of our breweries
To perform their own volunteering projects
Last year, Prazdroj employees very actively participated in the Movember project. Twelve Prazdroj employees managed to raise CZK 70,500 among the staff and rank an excellent 8th  on the Movember score table.
Another popular volunteer activity is the traditional cleaning around the Radegast statue at Pustevny. The whole Nošovice brewery, except for the workers that are currently on their shifts, are involved in the all-day activities supporting the region. Employees from other parts of the country also participate in the event.
Our activities help fulfil the following goals of sustainable development: